Children of the Landfill sites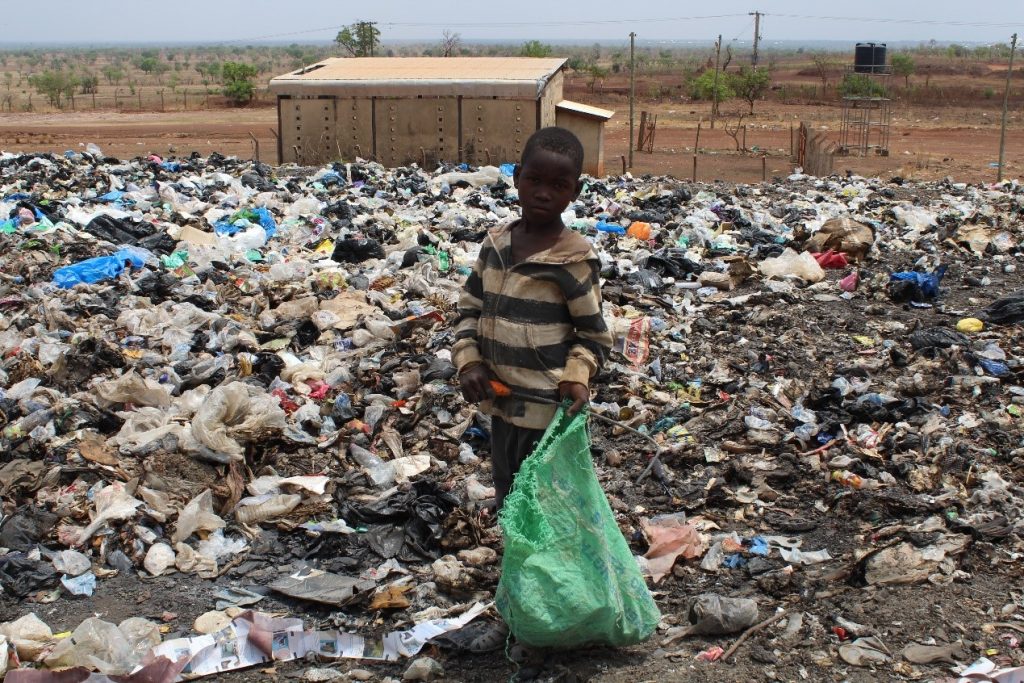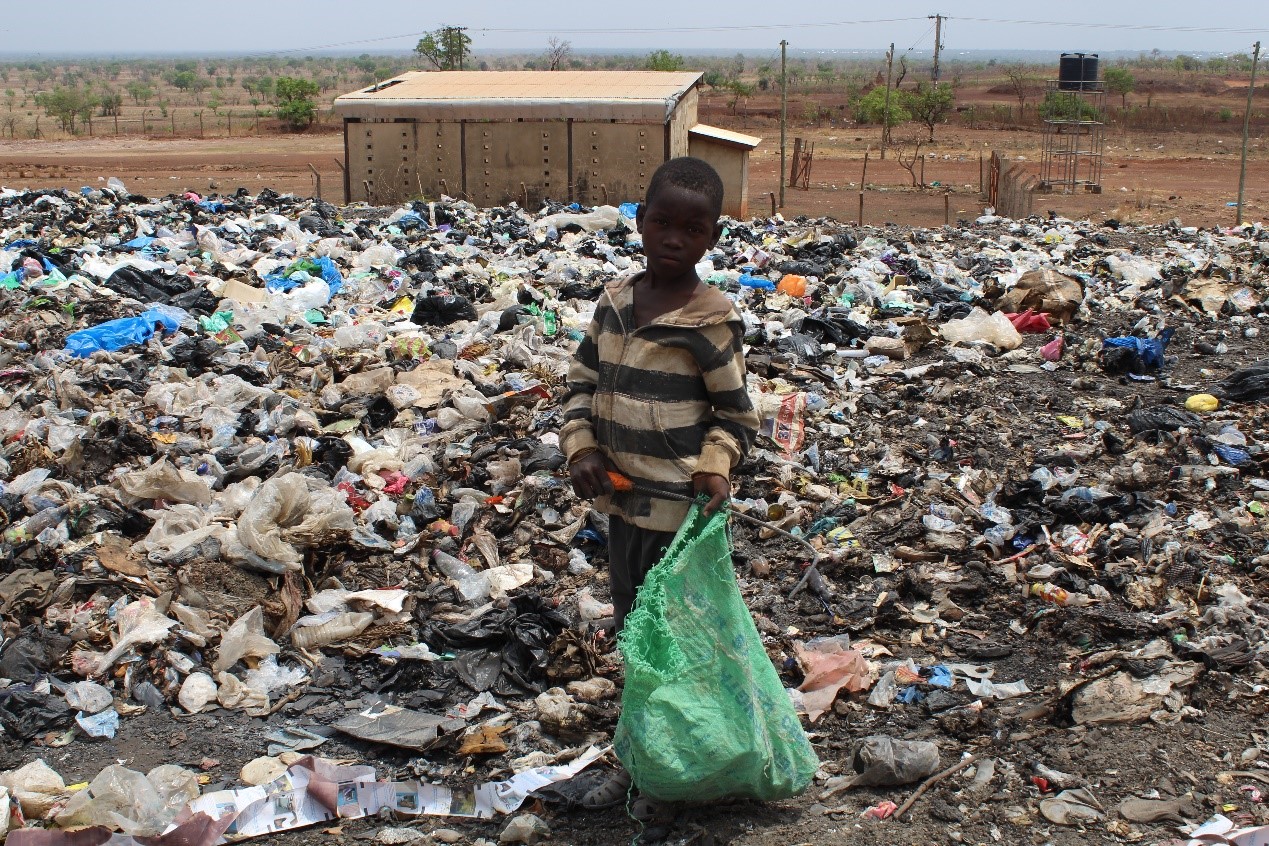 Waste picking has been a source of livelihood for many poor people across the globe since antiquity. However, modern trends in waste picking took root during industrialization in the 19th century. Waste picking has become a popular occupation in Tamale because of the tons of waste produced every day. Waste picking provides work to the unskilled, underage, and poor. The combination of large amounts of waste and abject poverty creates the ideal condition for children to be pushed into work. Working as a waste picker comes at a cost, especially if you are a child as it stops children from attending school and deprives children of their health. It also leaves such children more vulnerable to abuse.  << Read more about children of the landfill sites
The EU-funded Power to the Fishers Project donates PPEs and Relief Items to the Awutu Senya District.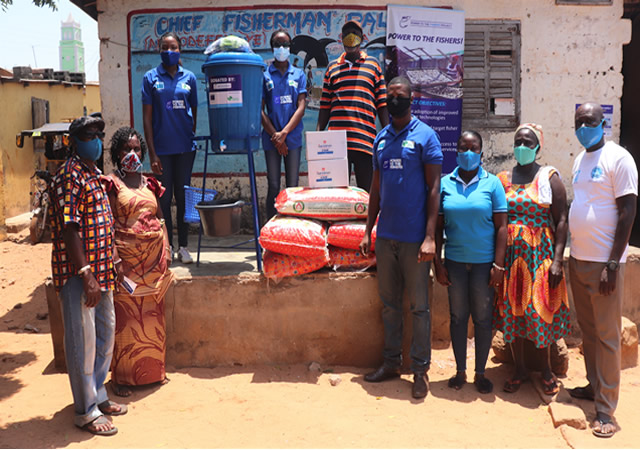 Project beneficiaries (fisherfolks) in the Awutu Senya District were sensitized on the COVID19 pandemic, and measures to prevent its transmission. The project manager, Derek Adabie, led the discussion on the spread and symptoms of COVID-19, as well as its preventive measures (which include practical ways of ensuring social distancing). He further carried out demonstrations on the appropriate use of PPEs, handwashing with soap under running water, and the application of alcohol-based sanitizers. The activity ended with a donation of bags of rice, hand sanitizers, nose masks, and veronica bucket to the community.The project team with the help of community folks pasted posters of COVID-19 related information at vantage points in the community.    << Read more about this story.
Capacity Building on VSLA for the Power to the Fishers Project Team.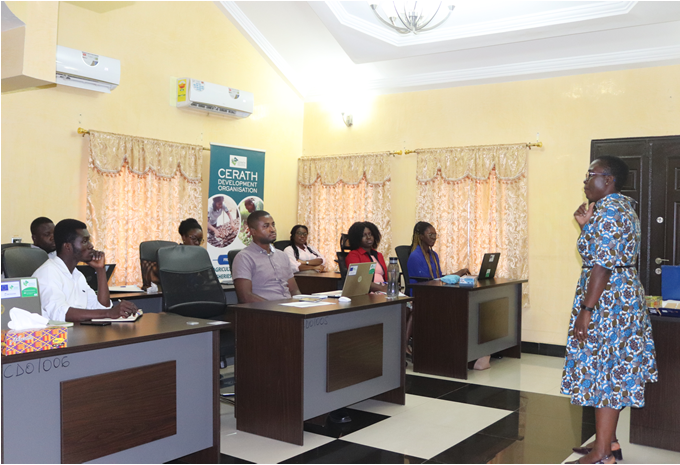 CERATH Development Organization had a two-day in-house training to build the Power to the Fishers Project (PTF) project team's capacity on Village Savings and Loans Association (VSLA). This was to equip the project team with the needed capacity and techniques for the formation and management of VSLAs. This contributes to the provision of social protection services (savings and credit) to beneficiaries of the PTF project.  << Read more.
CDO Embarks on a Data Collection Excercise to Investigate the Social and Financial Inclusion of Fisherfolk.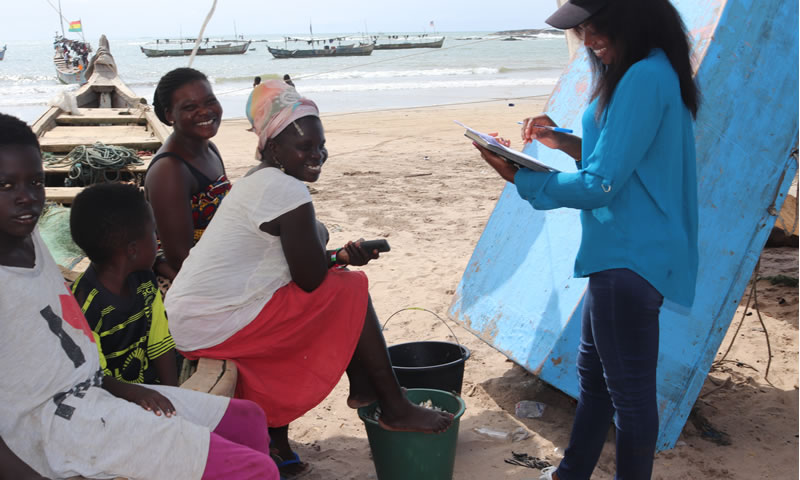 The project team of the Power to the Fishers has conducted a data collection exercise to investigate the social and financial inclusion of fisherfolk. The objective was to find out the perceptions, knowledge and adoption rate of fintech and social protection services among fisherfolk       << Read more
Forming Learning Group for Fishmongers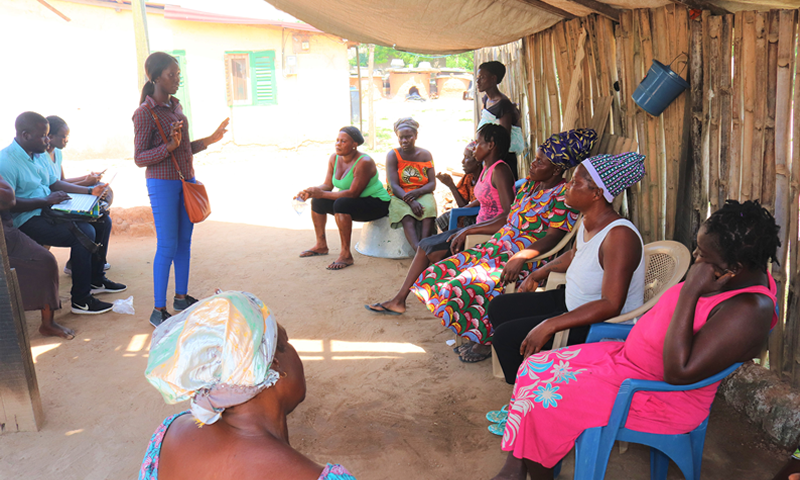 The European Union-funded Power to the Fishers project constituted learning groups for fishmongers in selected coastal communities of Ghana to promote skills and technology transfer on improved smoking technologies and best fish handling practices among fishmongers………<<Read More
CERATH Meets With CCM to Sponsor Student's Research Work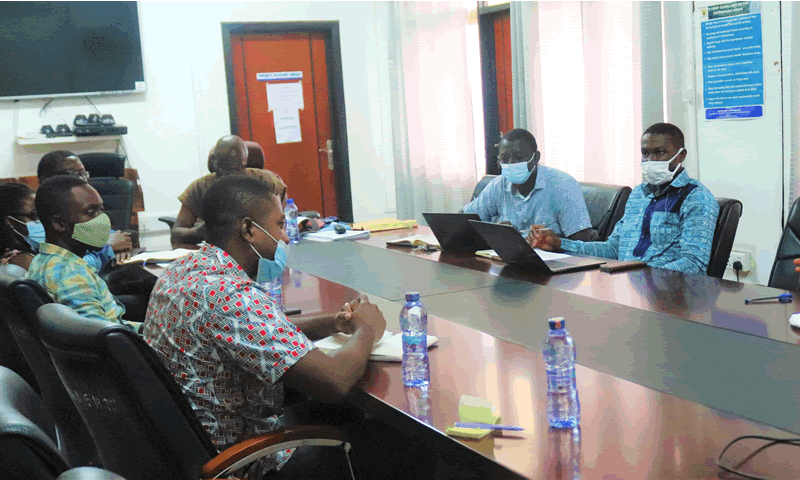 The EU-funded Power to the Fishers (PTF) project has established an agreement with the Centre for Coastal Management (CCM), of the University of Cape Coast, towards the enrolment of Master's students as PTF student researchers. <<Read More.
The Coconut Waste Project Commences With Kick-Off Meetings With LANMMA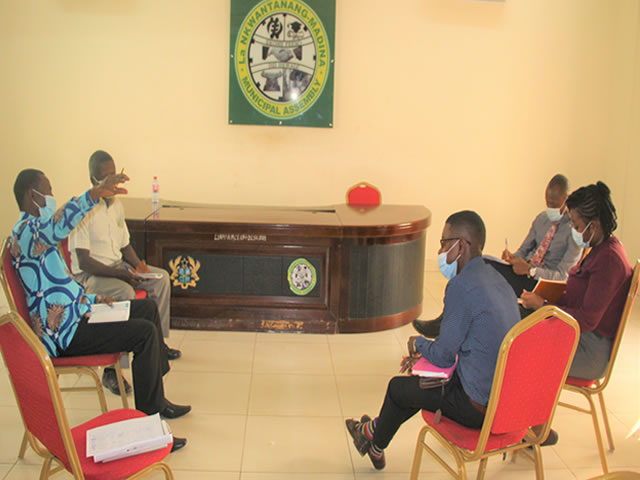 CERATH Development Organization (CDO), The Tree Crops Center (TCC), and the La Nkwantanang-Madina Municipal Assembly (LaNMMA) have received funding from the European Union (EU) to implement the Coconut Waste Project. The project has a runtime of 48 months and the implementation will be led by CERATH Development Organization (CDO). <<Read More
Training on Fish Handling & Technology Adoption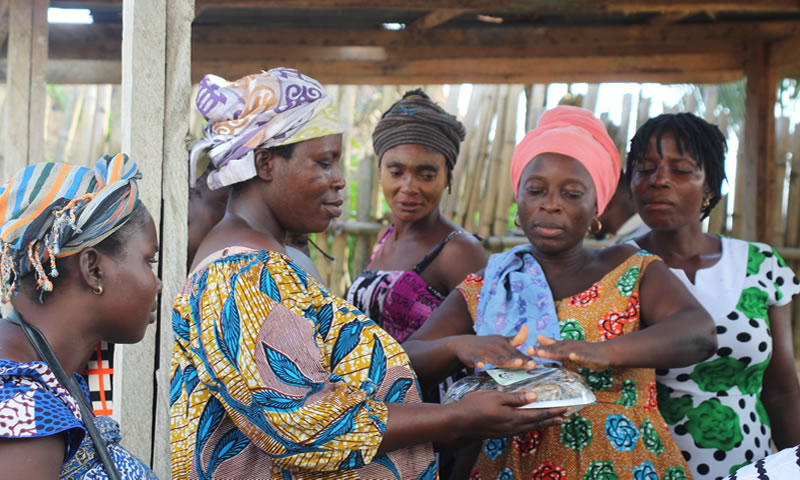 Across the beneficiary districts, over 300 female fishmongers have been trained on best fish handling practices, technology adoption, and occupational safety and health (OSH) by the Power to the Fishers project. The training has equipped fishmongers with the know-how in maintaining good hygiene when handling fish and making the most out of the energy-efficient 'Ahotor' oven. Furthermore, the training educated recipients on the relevance of packaging and branding of their smoked fish <<Read More
The Coconut Waste Project Engages Chiefs and Elders Within the La Nkwantanang Madina Municipality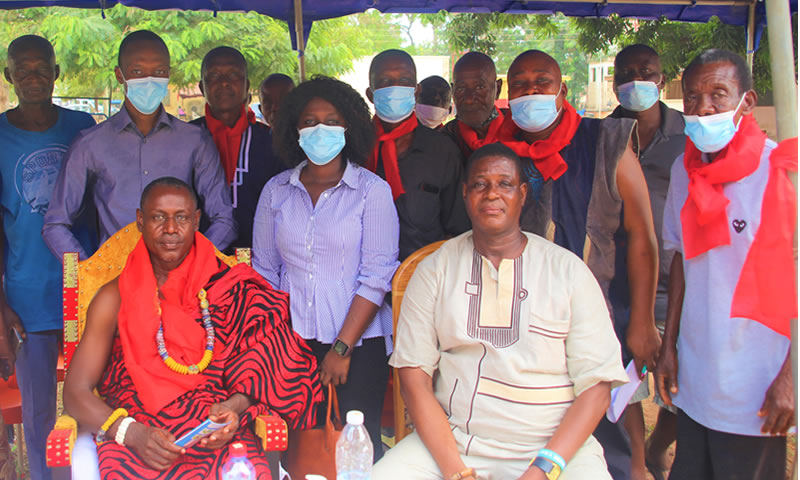 The European Union funded Coconut Waste Project (COWAP) has engaged chiefs and elders of some communities within the La-Nkwantanang-Madina Municipality as part of the project's community entry activities. These communities included Danfa, Adoteiman, Okataban, and Oyarifa. The team introduced the project to the chiefs and elders of the communities and highlighted the key impacts of the project. <<Read More
Study Tour Organized For the Power to the Fishers Project Beneficiaries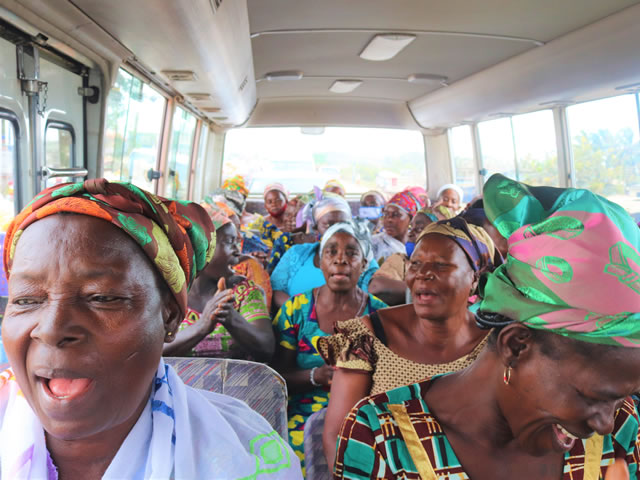 The Power to the Fishers project, funded by the European Union, organized a study tour to the Central and Western Fishmongers Improvement Association (CEWEFIA) compliance facility. This was organized for 75 lead fishmongers, all being women, in the project's beneficiary communities <<Read More
Empowering Women Financially Through Village Savings and Loans Association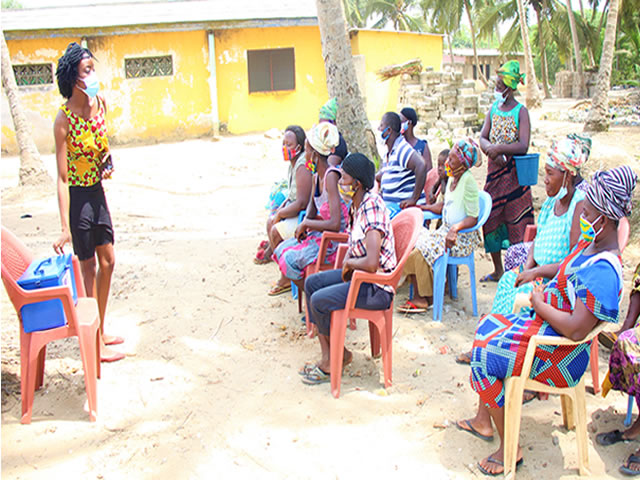 Accelerating women's empowerment is intricately linked to the strengthening of the socio-economic livelihood of fishing communities in the coastal savannah zones of Ghana. The PTF project offers trainings to fisherfolk, especially women fish processors, in all the coastal fishing communities of operation within the five project districts in the Central and Western regions of the country. <<Read More
TESTIMONIAL FROM STOVE HOST BENEFICIARY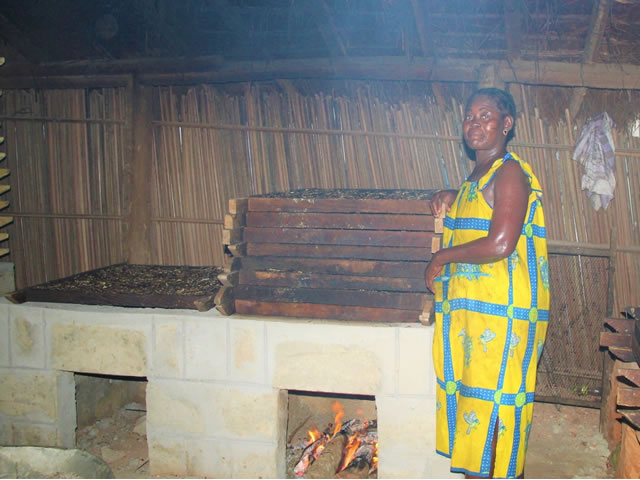 The use of the traditional mud-built fish smoking oven poses a plethora of health and economic challenges for many fish processors in Ghana. Some adverse impacts associated with its use include poor eyesight and respiratory problems caused by frequent exposure to smoke, high consumption of fuelwood, reduced fish quality, and nutritional value due to the high level of polycyclic aromatic hydrocarbons (PAHs) contained in fish smoked with the traditional ovens <<Read More