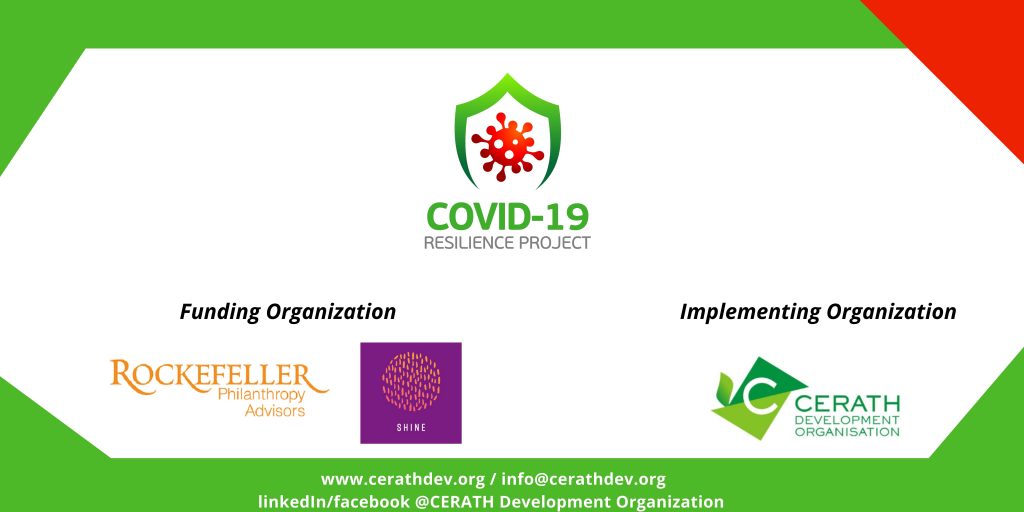 Covid-19 has had considerable impacts on various sectors of the Ghanaian economy including Micro Small and Medium Enterprises (MSMEs). The project district – Tolon and East Gonja in the Northern Region experienced the economic fallout caused by the pandemic. In addressing economic and health issues caused by the coronavirus, the Covid-19 Resilience Project (CRP) is providing support to women-led clean energy businesses in communities in the Tolon and East Gonja district. The objectives of the project are:
Institute a short-term economic relief for women-led clean energy enterprises to sustain employed staff
Engage and empower local community-based organisations (CBO) and faith-based organisations (FBO) to undertake a series of public education on risks and preventive measures against covid 19.
Support women-led energy enterprises with PPEs and modern techniques to increase their market reach.
The Covid-19 Resilience Project (CRP) is made possible through the support of The Shine Campaign, a sponsored project of the Rockefeller Philanthropy Advisors, and it is being implemented by CERATH Development Organization.