Sources of Inputs among Groundnut
and Cowpea Farmers in Ghana.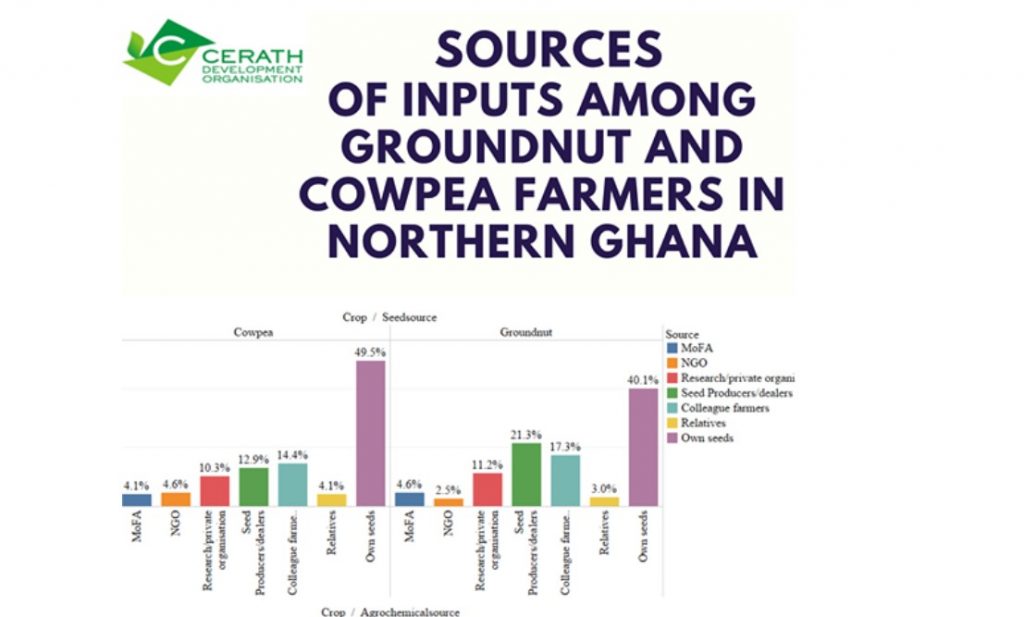 Cowpea and groundnut are important cash and staple crops in Northern Ghana and their cultivation is dominated by small scale farmers equipped with traditional tools coupled with limited usage of production technologies such as fertilizer, improved seeds and, pest and disease control measures.
Previous studies have identified low input use among cowpea and groundnut farmers in Ghana (Owusu-Adjei et al., 2017; Mohammed et al., 2016 and Masters et al., 2013).     << Read more.
Means of Transportation for Groundnut and Cowpea Actors in the Northern Region of Ghana.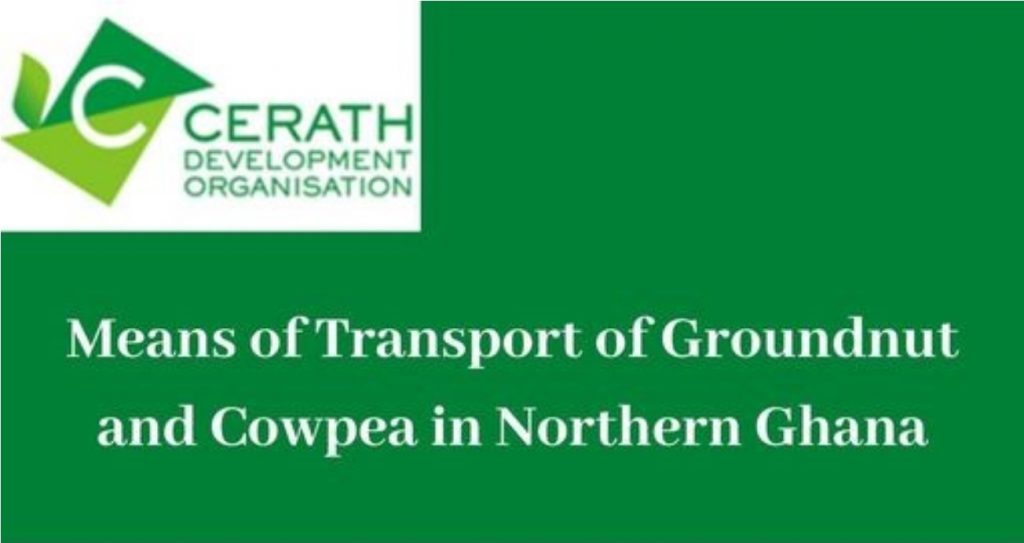 Challenges in transporting crop produce include the cost of transport and sustenance of the quality of produce being transported. Good packaging helps to reduce transactional losses and maintain quality standards. Unfortunately, most rural areas are faced with the challenge of road infrastructure. The nature and state of roads determine the means and availability of transport….   <<< Read more