This past Friday, 1 April 2022, a delegation from the National Authorizing Office (NAO) (of the Ministry of Finance) and the Technical Assistance Team (TAT) embarked on a 1-day joint field visit to the EU-funded Power to the Fishers (PTF) project communities. This field mission was to engage with project beneficiaries and assess, from firsthand information, the level of implementation, successes, and impacts of the project.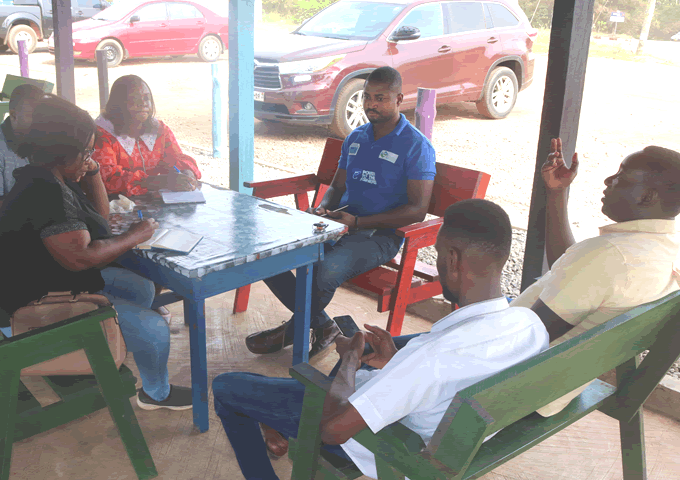 The EU, in partnership with the NAO, developed the Civil Society Organisations in Research & Innovation for Sustainable Development (CSO-RISE) programme, from which the PTF receives funding. In complementing the activities of CSO-RISE grantees, the NAO appointed the TAT to coordinate and provide technical support to grantees.
The field visit commenced with a brief opening meeting where the itinerary for the day was firmed up. The delegation's first stop was with the Fisheries Commission (FC) zonal director for Ekumfi District on collaborations between the commission and the project. The interaction further sought to unearth ways the project could deepen its support to FC and ensure the sustainability of efforts.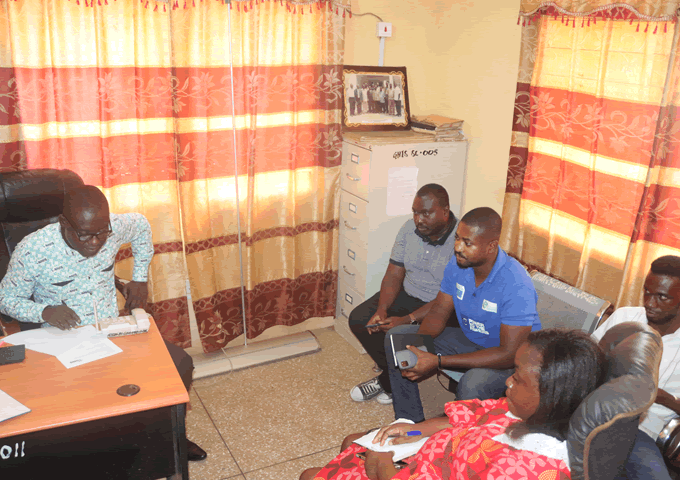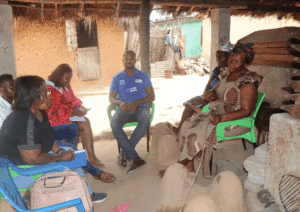 The next stop was at Asaafa. The delegation had the opportunity to interact with PTF 'stove host' beneficiaries. The interaction with the stove host beneficiaries sought to assess, in their own words, the fish processors' impressions of the improved smoking technologies and their (improved ovens) merits over the status quo.
Further on, the delegation paid a visit to the Gomoa District Office of the National Health Insurance Authority (NHIA). The team engaged the district manager on the collaboration and successes that the NHIA has recorded with the entry of the PTF project. Means of enhancing this synergy and creating sustainability were also discussed.
The last stop was at Senya Bereku where the NAO/TAT delegation visited the PTF-constructed communal smoking centre and interacted with members of the PTF learning group and village savings & loans association (VSLA). After each interaction, the delegation debriefed the project team on its impressions and advised on recommendations necessary to consolidate project efforts.