Handling fish hygienically is a process that starts after fish is captured and landed at the shore. Fish handled under unhygienic conditions is subject to microbial and chemical contamination causing illnesses related to foodborne diseases. To ensure hygiene is always considered when handling fish, the Power to the Fishers project conducted a series of training on healthy fish handling. Trainings took place in the newly constructed fish processing centres by the project in the Senya Beraku, Winneba, Dago, Mankwadze and Kesewokan communities. Trainings also centered on the use of the Ahotor oven – an improved fish smoking technology fish packaging, storage, and environmental and, personal hygiene.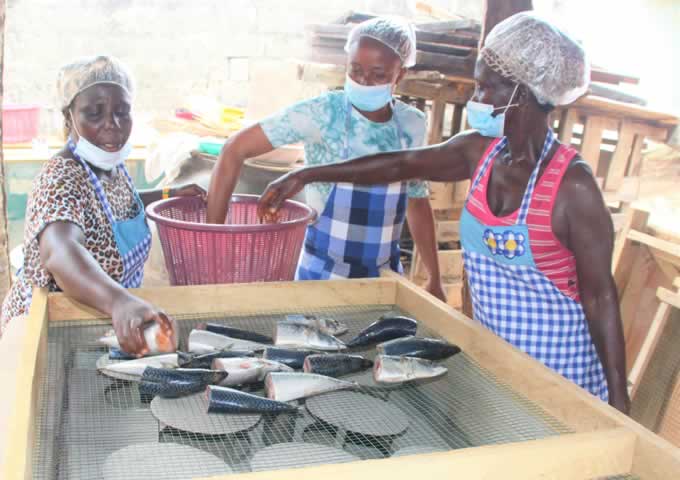 Fish processors in their neatly sewn aprons and headgears demonstrated their understanding on what they learnt. In a step-by-step process, fish processors first washed their hands and ensured fish is washed twice with clean pipe-borne water. Water used to wash fish and fish offals was properly disposed of. With the skills they had acquired in smoking fish with the Ahotor oven, fish processors prepared the oven and in a space of 40 minutes, several pieces of golden-brown fish with a sweet aroma were well cooked. Fish was packaged into boxes, Ziploc bags, and disposable plates to prevent further contamination.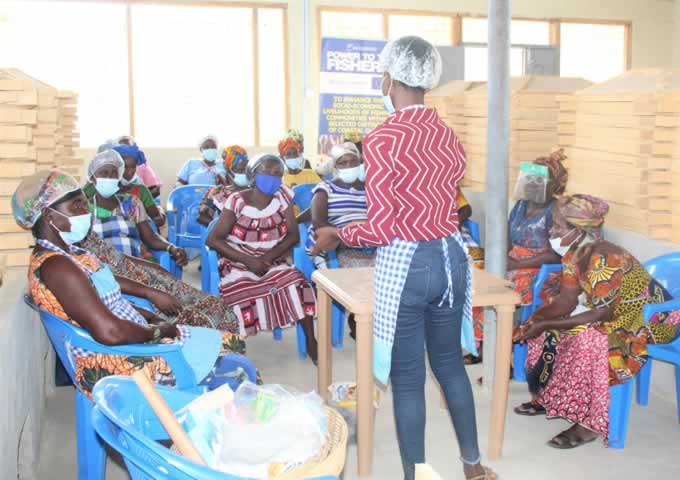 Safety and personal hygiene were not left out. All items used were well cleaned and stored in the appropriate places. With the various skills acquired, fish processors were enthusiastic about inculcating these practices into their businesses in order to produce quality fish for the markets and reduce post-harvest losses.