A team from the National Authorizing Office (NAO) of the Ministry of Finance Development Planning, led by Ms. Clementine Rennie, the NAO's project focus person, visited the project sites in Sinoe and Grand Gedeh counties. This activity is part of NAO oversight duties for projects funded by European Development Funds. The goal of the two-day monitoring visit by the NAO team was to evaluate the project's development throughout the implementation phase.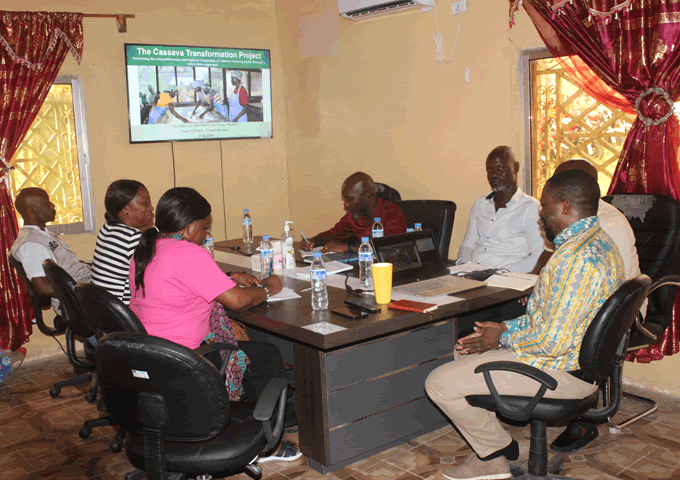 In Sinoe, the NAO team visited and spoke with members of the Greenville district of the National Union of Disabled Organizations. The group expressed their gratitude for the project's help in expanding their farm with better cassava cuttings and training their members in climate-smart good agricultural practices. The project helped the group establish its first village savings and loan association (VSLA), the group also informed the NOA team. The team then went to the Panama Women for Future Association in the Kpanyan district to evaluate the status of the association's mini-processing center construction. The NAO team was also informed that the project is funding the association through a local subsidy contract so that it can apply for Cooperative Development Authority (CDA) accreditation as a legitimate cooperative.
In Grand Gedeh, the team visited and interacted with Lydia's Field Project, a privately managed cassava processing enterprise, and the Faith Temple Cooperative Processing Center. The team also visited the site of the Badio's Farmer's Association's mini-processing center to observe how the construction was progressing along.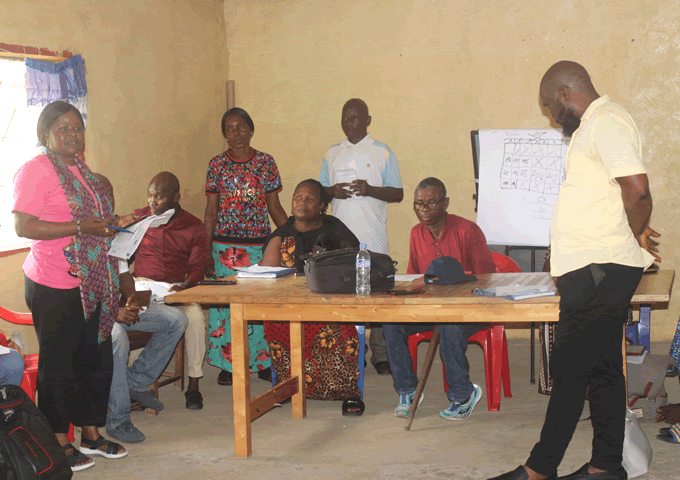 The project implementation strategies, according to Ms. Clementine Rennie, CASTRAP focus person, NAO, are in line with the project objectives. She also stated that the project's VSLA activities were outstanding in all counties visited and that the VSLA assisted farmers in getting access to capital. In fact, she thinks that even without the project, the VSLA will help the groups retain their financial viability. "It has been my observation that the VSLA has fostered a sense of unity and confidence among group members, and I believe this will contribute to the group's sustainability" stated Ms. Rennie.