CASTRAP has commissioned the Panama Women for Future Association's newly constructed mini-processing center in Sinoe County. This activity is part of the project's objective of strengthening the efficiency of main actors in the cassava value chain to improve inputs and increase the production, processing, and commercialization of cassava.
Indeed, the project baseline study in the Southeast of Liberia revealed that traditional micro-scale cassava processing predominates in the project landscape. In light of this, the project conducted a more thorough technology needs assessment, which evaluated the processing scale, existing technologies, processing constraints, and market prospects for processed cassava products. As a result, the Panama Women for Future Farmers Association is one of five new businesses chosen to help fund the construction of a mini-processing center.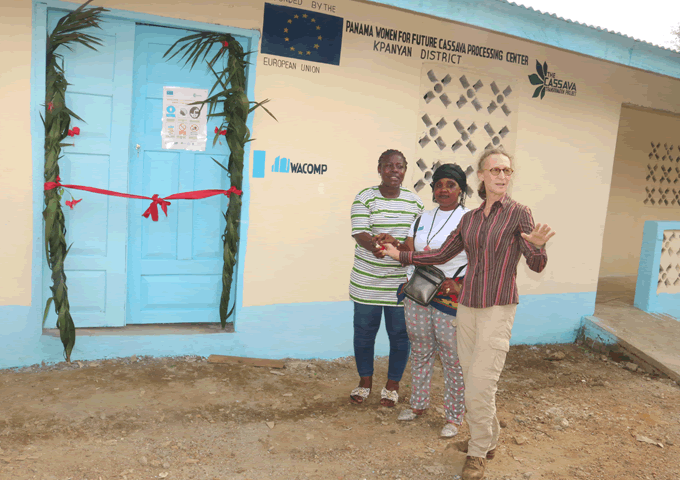 Madam Victoria Cooper, the Sinoe county agricultural coordinator (CAC), and Ms Geetrui Louwagie (PhD), the EU representative on the project, formally commissioned the Panama Women for Future mini cassava processing center on March 29, 2023. Local officials who attended the ceremony included Panama Town Chief Anthony Targeh and Kapanyan District Paramount Chief Gibson Seyei.
The center includes a processing area, a food and recipe formulation unit, a raw material storage room, and an office, as well as four parching plates, a tricycle, a 5HP grating machine, two heavy-duty dough presses, and processing enhancements such as aprons, head covers, scales, knives, barrels, and so on. The recipients were encouraged to make commercial use of the center in order to earn money and, hopefully, expand its business.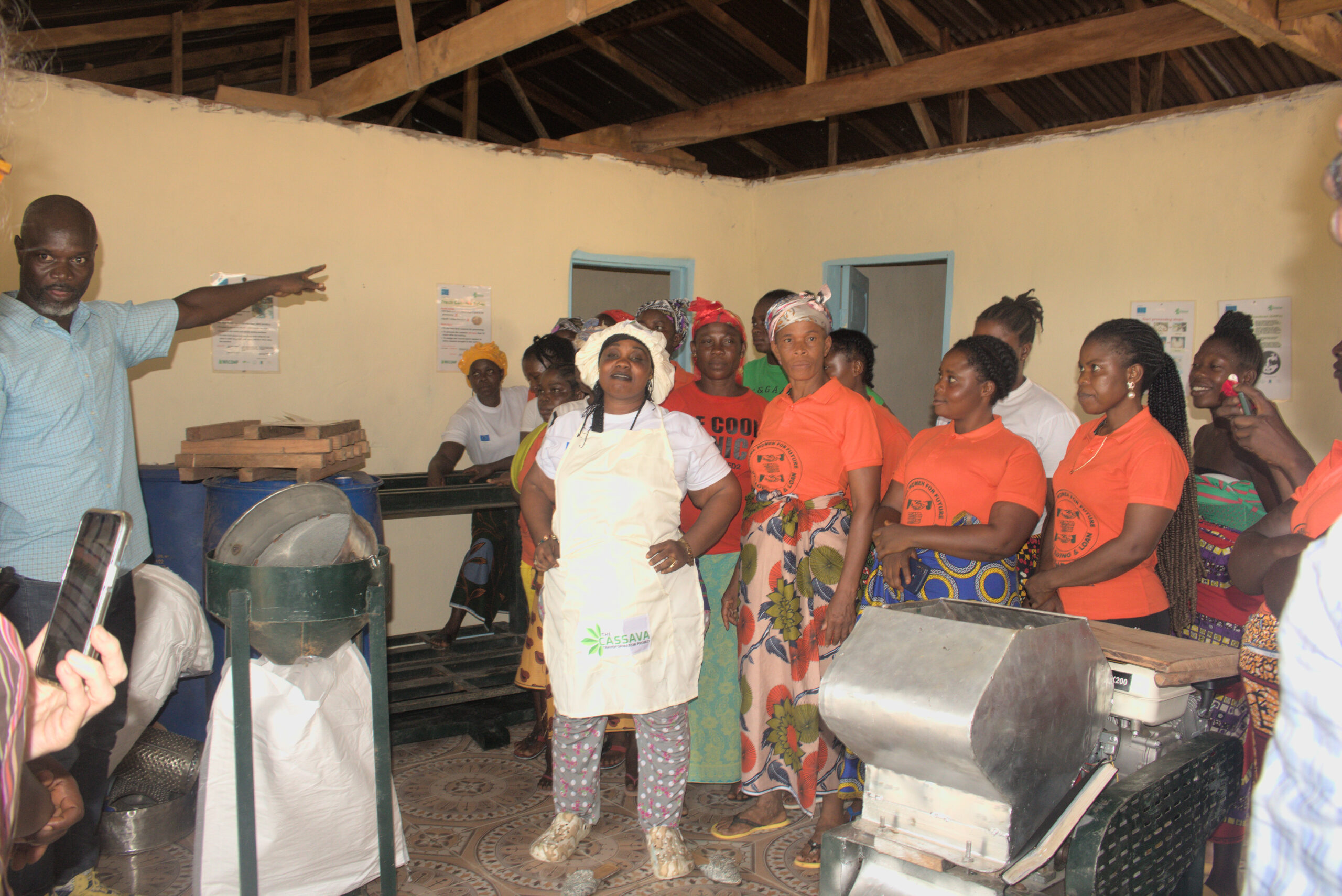 Madam Alisha Keitou, who spoke on behalf of the association, thanked CASTRAP for their support of the center's construction. She assured participants at the commissioning that, just as they enthusiastically provided the bricks used in its construction, they will consider the center their own and ensure that it remains productive to support the groups and individual farms producing cassava as a place to buy and process their cassava, thus creating a market for them. Also, she indicated that, together with CASTRAP the group has restructure the association to separate its processing arm from the direct control of the larger group in order to put in a proper management system that operates the center on profit basis. The association's management arm will have paid managers and workers, and their work will be funded by the proceeds of share issuance to all members. Members can then focus on their individual farms to supply cassava to the center and earn extra money.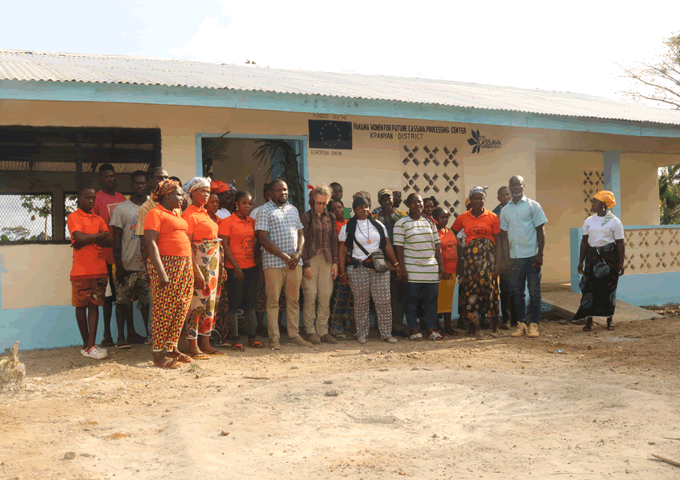 CASTRAP is now supporting a competency-based training for 15 center workers in the processing of cassava into gari, super gari, fufu, deepah, high-quality cassava flour (HQCF), starch, and other cassava recipes as a next step. Members and staff of the processing enterprise will be trained in the best food safety and quality assurance practices.