The Power to the Fishers project has commenced the operationalization of its constructed fish processing centres. Under the first phase of operationalization, the project team is piloting 3 centres out of the 6 that have been built. These 3 centres are located in the Senya Bereku, Winneba, and Kesewokan communities.
The smoking centres are running a commercial model that has seen the recruitment of 6 personnel to serve as workhands. The workhands are provided with funds to purchase and smoke fresh fish, as well as ensure its sale. Renumeration is on a commission basis. Revenue realized is reinjected into the smoking venture to ensure continuity of operations. To identify potential work hands, headhunting was employed. Interested candidates were vetted and 2 workhands were recruited for each of the centres.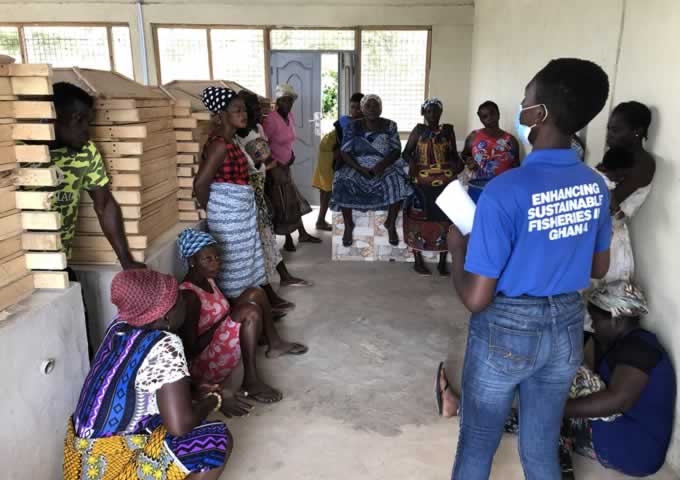 In a build up to the operationalization of the centres, the project team engaged community fishmongers and the learning groups to develop management regimes to guide the use and administration of the processing centres. Again, the fish processors were given an orientation of the communal facility.
Aside the commercial model, the centres are open to community and migrant fish processors for purposes of fish smoking. Using the centres comes with a fee. The fee will be used in catering for utility expenses and repair works – thus, ensuring the sustainable use of the communal facilities.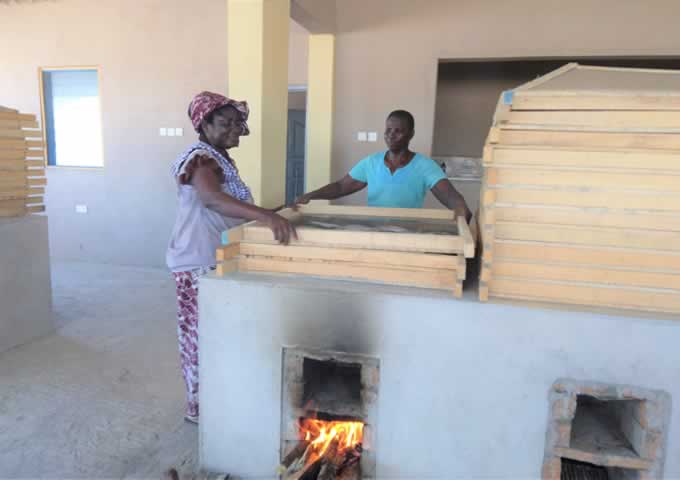 The lessons learnt from these piloted centres will inform approaches and best practices to be adopted in executing the 2nd phase of operationalization. Additionally, the lessons learnt will foster the sustainability of the processing centres and the widespread adoption of improved smoking ovens
When in and around Senya Bereku, Winneba, or Kesewokan, pass by the centres to grab some freshly smoked fish for your taste buds.