To assess the level of the implementation of the EU-funded Coconut Waste Project (COWAP), the European Union Delegation (EUD) to Ghana visited the COWAP team on the 9th of November, 2021. The visit commenced with a discussion between the representatives of the European Union Delegation to Ghana- from the finance & contracts unit, and the operations unit- and the COWAP project team at CERATH Development Organization head office in Accra.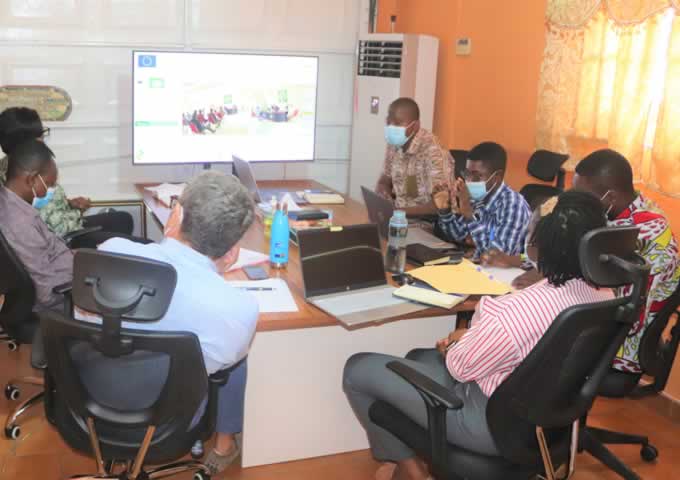 The COWAP project manager briefed the EUD on the progress of the project, and upcoming activities that will be rolled out in the course of the project implementation. Following the discussions at the CDO office, the project team together with the EU representatives embarked on a field visit to the project communities within the La Nkwantanang- Madina Municipality.  The visit started with an engagement with one of the graduates from the Green Entrepreneurs Program (GREP), who is also a person with disability (PWD). In her interaction with the EUD, she commended the project for the impact of the training on her as an entrepreneur.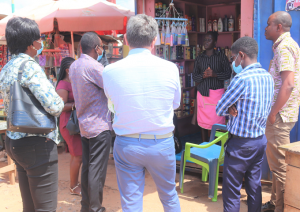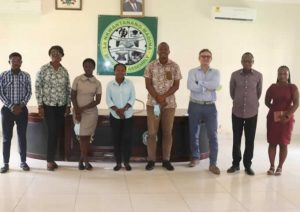 The team also made a stop at the office of the La Nkwantanang- Madina Municipal Assembly to discuss their role and actions on the project so far and future collaborations. The EUD team engaged with the coconut vendors, chiefs and elders of Adoteiman and Teiman in the project communities. This afforded the opportunity for the representatives from the EUD to interact with the project beneficiaries and assess the project actions, impacts, progress, sustainability measures, and challenges. The project beneficiaries commended the EU for funding the project and indicated that the project is a timely intervention to address issues of sanitation and unemployment within the municipality.