The European Union-funded Power to the Fishers project constituted learning groups for fishmongers in selected coastal communities of Ghana to promote skills and technology transfer on improved smoking technologies and best fish handling practices among fishmongers.
With the support of the leadership of the fishmongers in the selected communities, popularly known as the konkohemaa (fish queen), other influential fishmongers were identified. These influential persons were tasked to mobilize and organize their colleagues into groups – with the mobilizers serving as leads for their respective groups.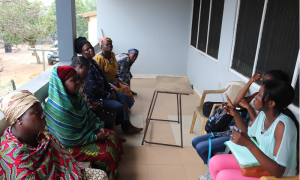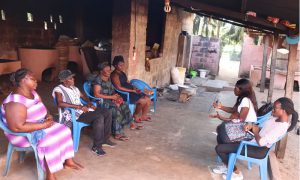 This initiative is to facilitate the technology transfer of improved smoking technologies, the adoption of best fish handling practices, and adherence to sound business management practices. In addition to the trainings offered on the aforementioned subjects, CERATH has built the capacities of the beneficiary groups on group dynamics. Furthermore, the groups have been assisted in developing governance regimes to guide group administration.
A total number of 24 learning groups, comprising of an average membership of 16 fishmongers, have been formed across the Awutu Senya, Effutu, Gomoa West, Ekumfi, and Shama districts.