The Power to the Fishers (PTF) project has inaugurated two communal fish smoking centres in the Senya Bereku and Winneba communities. The event, which was held in both communities, saw in the attendance representatives of the EU Delegation to Ghana, Fisheries Commission, Ministry of Finance, and the technical assistance team (TAT) for the CSO-RISE programme. Also present were the traditional councils of both communities, fisherfolk and community members.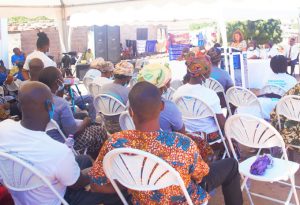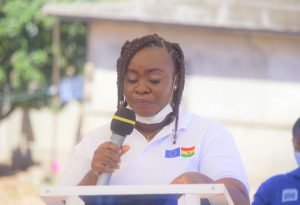 in welcoming participants, the PTF project manager indicated that the project, among its many other components, seeks to promote the use and adoption of improved smoking technologies which translates into a healthy work environment for fish processors and wholesome fish for consumers. He further remarked that the adoption of the improved oven will increase the profits of fish processers through the sale of quality smoked fish.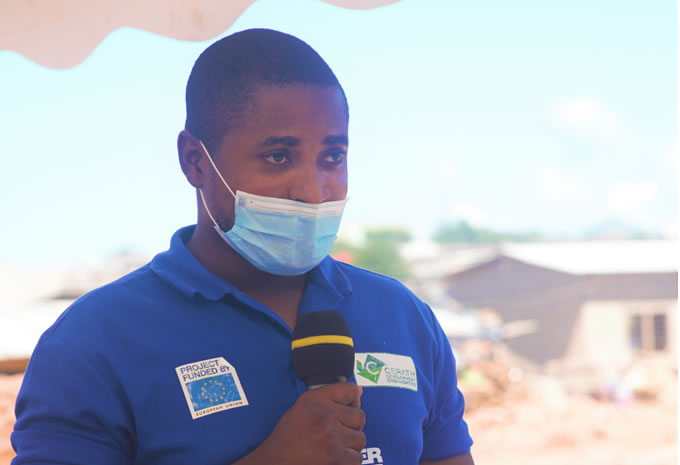 Other speakers at the ceremony admonished the fisherfolk to develop a profound sense of responsibility, put the centres to good use, and ensure they are properly maintained at all times. Susanna Martins, representing the EU ambassador, cut the ribbons to officially inaugurate the 2 centres. This was followed by a tour of each facility.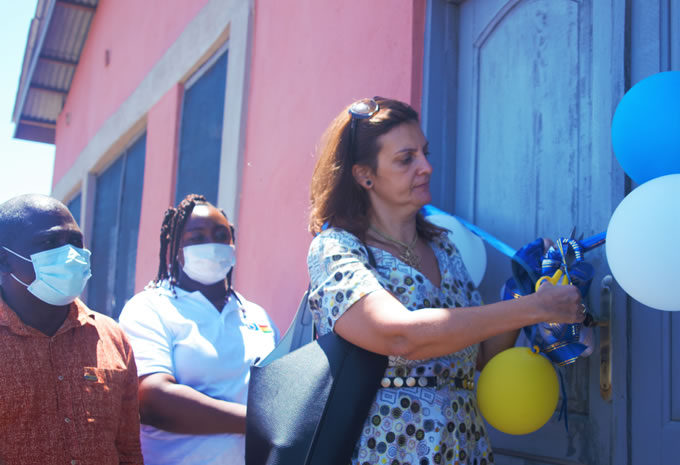 The centres are furnished with energy-efficient Ahotor ovens and built to meet the FC compliance facility standards. The facility has 4 entry/exit points dedicated for specific purposes – i.e., the fish entry, operator entry, waste exit, and fish exit points – to prevent cross-contamination of the processed fish. The centres come with a fish reception room to receive fresh fish which are placed in ice till they are processed; changing rooms where processors change into prescribed outfits; a wash area where the fish is thoroughly washed; a smoking area, and a cooling/storage room.