Mrs. Alecia Toe Kieta talks about her life, introduction to village savings and loans association (VSLA), and her vision for her association in Panama community, Liberia. 
"My name is Mrs. Alecia Toe Keita. I was born and raised in Panama Community, Kpayan District, Sinoe County. I am the current president of the Panama Women for the Future Farmers' Association. I am also an entrepreneur engaged in the retail of household consumables. 
I migrated to Greenville City, Sinoe's capital, as an adult in pursuit of greener pastures. Through support from the United Nations Women's Program, I obtained 6 months of training in organizing village saving and loans association (VSLA) from EDU-Care while in Greenville. I was inspired to mobilize my neighborhood women to start a community loan and saving club in Greenville, which is now known as the Cross-border Women's Association, after receiving the VSLA training. The group remains vibrant and has expanded since it was established in 2010.  
In 2019, I returned to Panama, my birthplace, and opened a household grocery shop. During the day–to–day interaction with my customers, mostly women and girls, I observed that most of them in the village were interested in starting their off-farm enterprises in addition to their farming operations. But acquiring the initial capital was a problem. I was moved once more. As a result, I began to push the community's women, the majority of whom were farmers, to create a VSLA. It was the beginning of the Panama Women for Future Farmers Association. On January 1, 2020, the Panama Women for the Future was officially established. 
The association currently has 160 members, including 140 females and 20 males from Panama and the nearby communities. Each member owns a cassava farm of around 1 acre and is eligible to own a $100.00 LRD (about 0.80USD) stake in the VSLA. The VSLA of Panama generated a savings of $4,387, 000 LRD (approximately 29,000 USD) last year. With a goal of becoming a formal cooperative by 2021, the group's leadership contacted the Cooperative Development Agency's (CDA) local office in Sinoe County to learn more about the requirements of becoming a formal cooperative. The CDA informed the group that it would do a feasibility study. However, this did not occur. The group has received enormous technical and management facilitation support from the Ministry of Agriculture at the county level.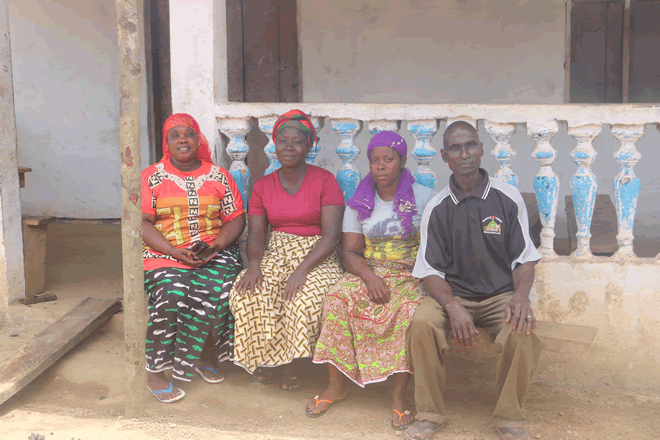 Fast forward, the Panama Women group came into contact with the Cassava Transformation Project (CASTRAP) in June 2021 and has since benefitted severally from the Project. The association was evaluated and selected to be strengthened to become the county's first licensed cooperative.
So far, members have received training and coaching from CASTRAP on cooperative management, records keeping, and conflict resolution. We hope to open a bank account soon and mobilize funds to open our office and training center. We also want to take advantage of the other offers of CASTRAP, such as training on Climate-smart, good agriculture practices, value addition, and marketing support to improve the economic situation of the association's members. My long-term vision as president of the association is to become one of the most successful cooperatives and possibly establish the first cooperative credit union in the County".