On the 7th of February 2023, the Power to the Fishers project (PTF) in collaboration with the Centre for Coastal Management (African Centre of Excellence in Coastal Resilience ) – CCM (ACECoR) of the University of Cape Coast (UCC) held a learning event on the findings of  research undertaken by the students supported by the PTF project. The learning event was held under the theme "Developments in fisheries and coastal environments: A focus on the PTF project's thematic areas". Presentations from student researchers cut across;
livelihood vulnerability and social protection schemes in coastal communities,
fish safety and fish quality assurance.
contribution of fish smoking technologies to greenhouse gas emissions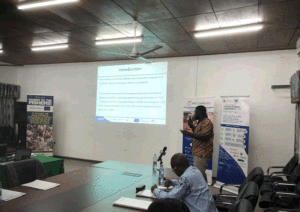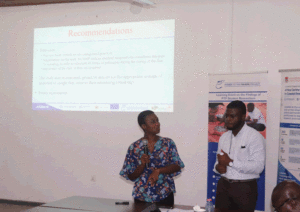 The PTF project with funding from the EU is sponsoring the studies of five MPhil students at the African Centre of Excellence in Coastal Resilience (ACECoR) in UCC. As part of their studies, the students were required to conduct research in the PTF project areas. At the learning event, each of the students took their turns to present on their findings of the research they undertook within the fisheries sector.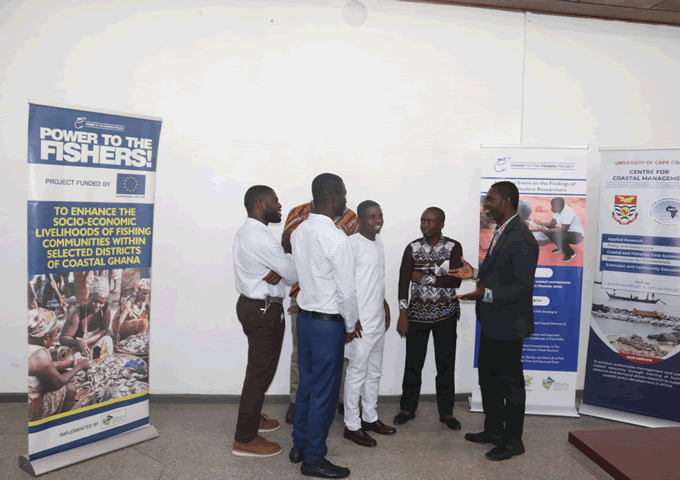 The event was attended by key stakeholders including the EU delegation to Ghana, representatives of the Fisheries Commission (FC), Environmental Justice Foundation (EJF), Friends of the Nation, Canoe and Fishing Gear Owners Association of Ghana (CaFGOAG) and, and members of the university community.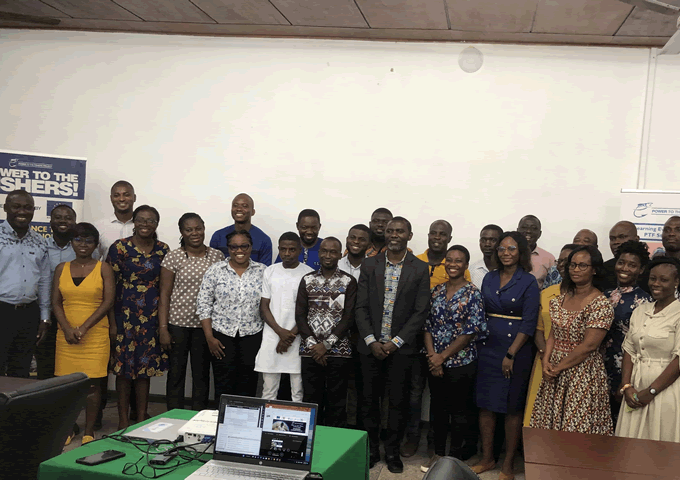 Stakeholders present proffered insights to findings disseminated by students and to critical issues identified in a quest to inform paradigm shifts in Ghana's fisheries.