The Power to the Fishers (PTF) project held a fishers' dialogue session with the Elmina-chapter of the Ghana National Canoe Fishermen Council (GNCFC).
The discussion, held in the vibrant fish landing beach of Elmina, centred on interrogating the concerns, capacity gaps, advocacy needs and technology needs of the GNCFC.
In determining the factors limiting the roles and functions of the fisher association, CERATH, together with other stakeholders, will be well placed to identify relevant approaches and capacity support needed to strengthen the pivotal role of the Council in fisheries co-management and governance.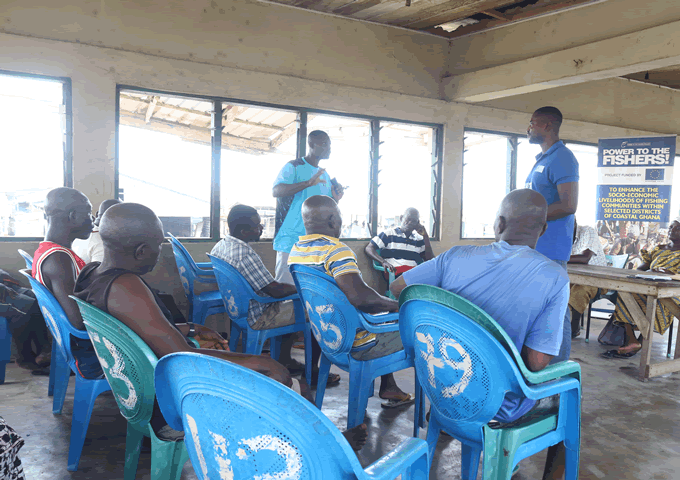 Participating in the dialogue session were fishermen and canoe owners (both male and female) within and around the Elmina enclave.
GNCFC is a national association of artisanal fishermen and canoe owners, which advocates and defends the interests and welfare of fisherfolk.