The European Union (EU) funded Power to the Fishers project (PTF) held its closure workshop yesterday, 15 February 2023, to officially announce the conclusion of the project and share with stakeholders the impact stories actualized.
Stakeholders present at the closure workshop included the EU Delegation to Ghana, Fisheries Commission (FC), the Technical Assistance Team (TAT) of the CSO-RISE programme, beneficiaries from coastal communities, civil society organizations within the fisheries sector, and other stakeholders relevant to the project.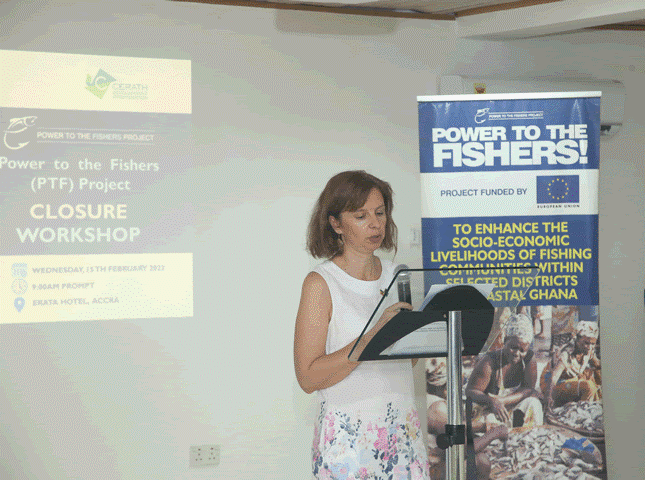 In their opening remarks, representatives from the EU, FC, Ministry of Finance, and the TAT emphasized the relevance of the project to ensuring food security and livelihood empowerment of fisherfolk in Ghana. The speakers further commended the project team for an excellent implementation. Additionally, the regional director of CDO, Paa Kofi Osei-Owusu, in his opening remarks indicated his eagerness to scale up the intervention to other regions of Ghana.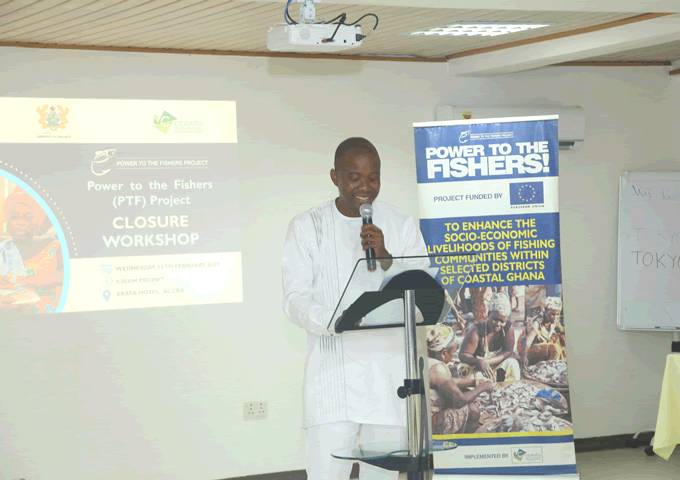 In giving a presentation, the project manager, Derek Adabie, stated the lessons learnt during the implementation of the project, challenges and the sustainability measures that have been put in place to entrench the gains of the project.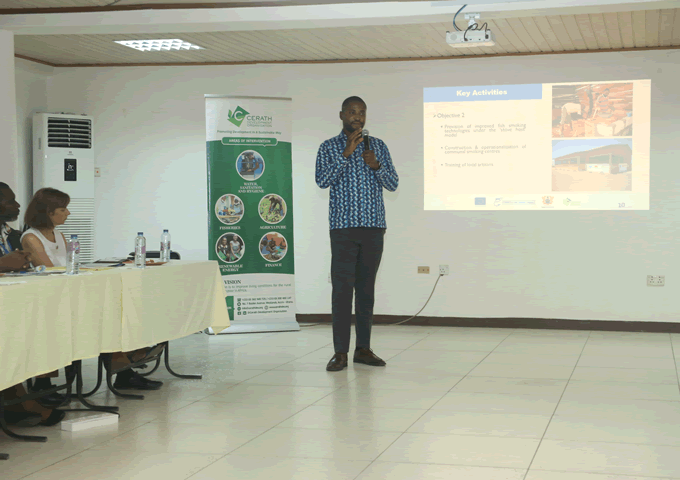 One of the major highlights from the workshop included unveiling a documentary on the project. The documentary captured key achievements, success stories and impacts the project has had on beneficiaries in the target areas.  
Throughout its duration, the PTF project has positively impacted the socio-economic livelihoods of beneficiaries with impacts further extending to their dependents and communities. Some notable achievements highlighted included enhancing the capacities of 2,127 beneficiaries on fish handling, technology adoption, and occupational safety and health. Also, the project trained 1,088 beneficiaries on enterprise development, subscribed 2,846 beneficiaries to a social protection service, and formed 30 village savings and loans associations (VSLAs). Additionally, the project has seen the construction of 6 communal fish processing centres, with the centres serving fishmongers from far and near. Furthermore, the project constructed 30 improved stoves for fishmongers under the stove host model. The project also contributed to the cessation of illegal transshipment of fish by-catch (via the Campaign against Saiko). It is worth noting that the project supported the research of 5 graduate students at the Centre for Coastal Management (CCM) at the University of Cape Coast (UCC), Ghana.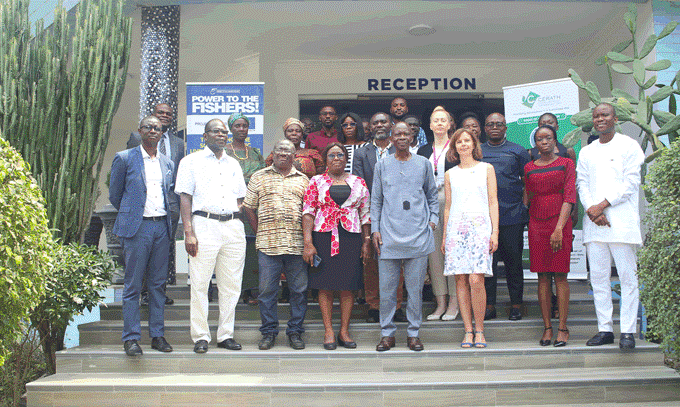 The PTF project, funded under the CSO-RISE programme, is a fisheries management project that sought to enhance the socio-economic livelihoods of coastal fishing communities within selected districts of the coastal savannah zone of Ghana. The project implemented by CERATH Development Organization (CDO) was present in 26 coastal communities in the Central and Western regions of Ghana.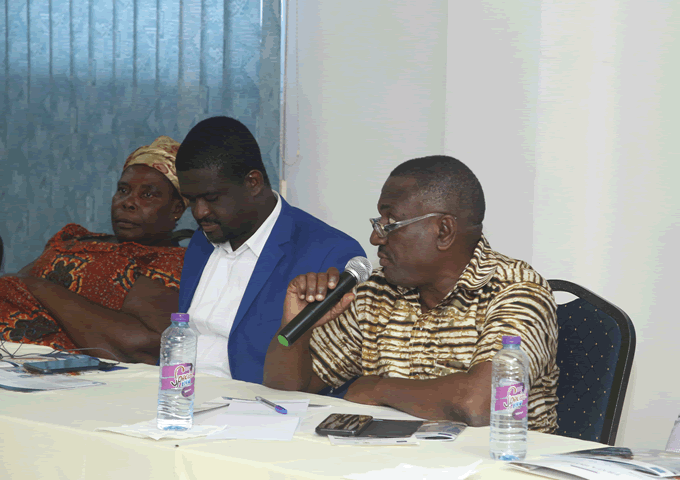 The PTF project contributed to the objectives of the CSO-RISE programme in sustaining livelihoods promoting inclusive growth, and reduction of social inequalities.