The Coconut Waste Project on Monday, August 23, 2021, engaged selected social protection agencies within the project area to discuss possible partnerships in facilitating access to social protection services to project beneficiaries. The majority of project beneficiaries, particularly coconut vendors in the project area have limited access to social protection services. These include limited access to loans/credit facilities, insurance policies, and pension schemes.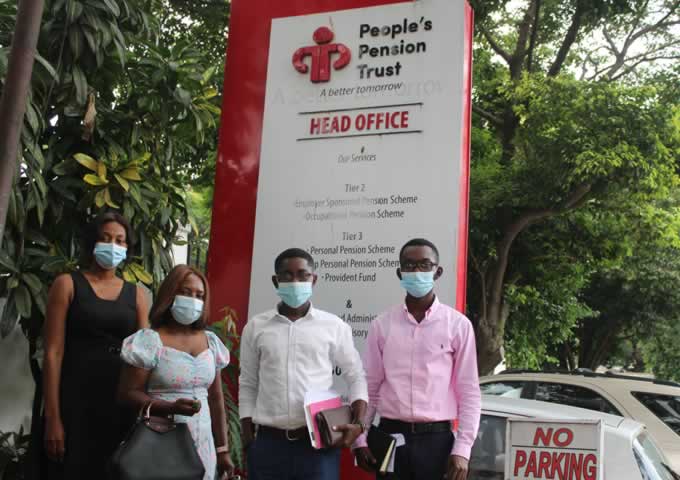 The team engaged four social protection agencies offering three social protection services thus; Peoples Pension Trust, Petra Trust, National Health Insurance Agency (Madina Branch), and Quality Life Assurance Company (Madina Branch). The visit was purposely to introduce the project to the outfits, understand the operations and products of the service providers, their packages for the informal sector, and request for a possible collaboration towards sensitization and registration activities for project beneficiaries.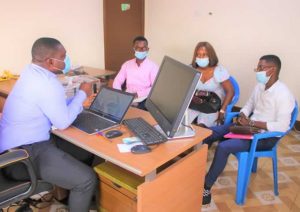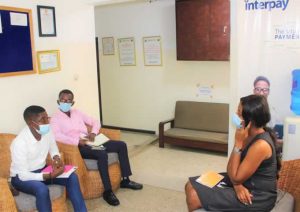 At the end of the engagements, the selected social protection agencies exhibited an interest in the initiative and commended the project team for such an intervention. They also expressed their readiness and availability to partner with the project team in ensuring access to social protection services for the project beneficiaries. To enhance social protection and financial inclusion among the project beneficiaries, the project will facilitate access to social protection services for 250 coconut vendors, 200 aggregators, factory workers, and coconut waste entrepreneurs by the end of the project year.