The Coconut Waste Project has commenced the formation of learning groups for coconut vendors within the project target areas. Learning groups have been formed for Coconut Vendors stationed within the University of Professional Studies (UPSA), Antima-Madina (Madina Zongo Junction), Oman Fm, Dome-Kissiman, Adenta, Oyarifa, and Ashaley Botwe enclaves.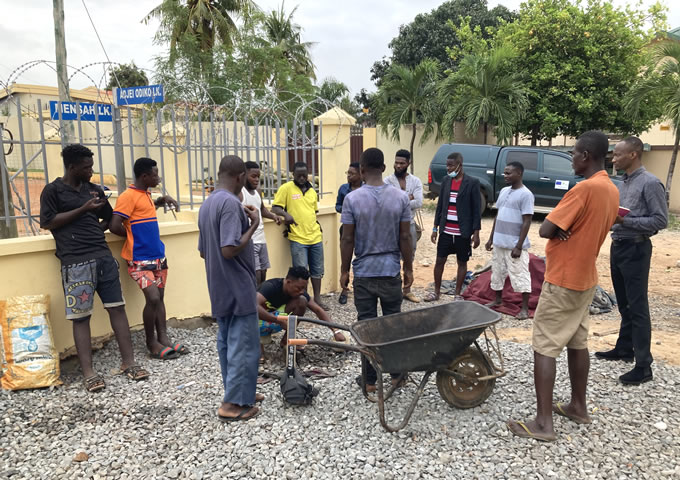 About 89 coconut vendors have so far been engaged and registered as members of various learning groups depending on the area/depot they find themselves in. The project seeks to engage at least 250 coconut vendors by the end of 2024. These coconut vendors will be split into learning groups of 7 thus; UPSA learning group, Madina-Antima learning group, Oman Fm learning group, Oyarifa-Pantang learning group, Dome-Kissiman learning group, Adenta learning group, and the Ashaley Botwe learning group. Coconut vendors will be registered as members of a particular learning group based on proximity and level of relationship with existing members.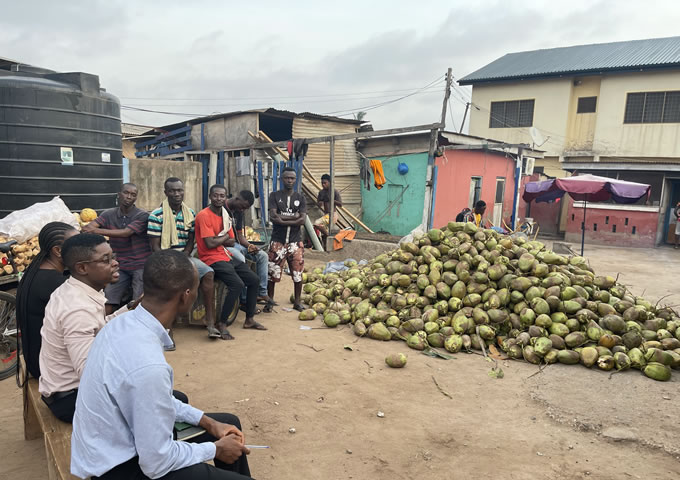 The goal of the learning group formation is to engage coconut vendors extensively, develop and implement training programs for them, and sensitize and encourage them to sign-up for various social protection services.