The Power to the Fishers Project (PTF) team, on Monday, 2 August 2021, held an interaction session with the recruited student researchers from the Centre for Coastal Management (CCM)-University of Cape Coast.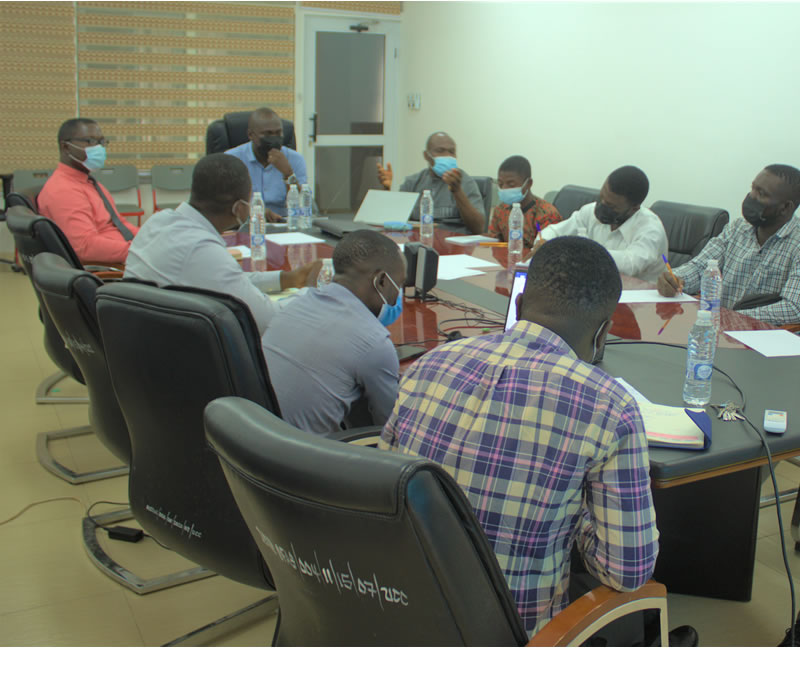 In contributing to the body of knowledge, the project is supporting the research work of 5 graduate students.  And as part of the terms of the MoA signed between CDO (implementers of PTF) and the Centre for Coastal Management (CCM), CCM (ACECoR) advertised and recently interviewed and recruited graduate (M.Phil) students to fill up 5 slots for research funding. The research funding is being provided via the PTF project with the European Union as the donor
The meeting sought to provide an opportunity for first-hand interaction between the project team and the recruited student researchers. The project further used the opportunity to brief the students on the objectives, milestones, and expected results of the project, as well as the project's expectations of the students. The selected research topics and anticipated outcomes were also discussed. Also, the project team made some inputs to be incorporated into the respective research studies.
In attendance were members of the PTF project team, officials of CCM (ACECoR), and the 5 student researchers.