CERATH Development Organization embarked on a study tour to the Ashaiman Aquaculture Demonstration Centre. The objectives of the tour were for the team to explore the aquaculture production systems in Ghana, as well as understand the production dynamics in fish farming.
The centre, which is run by the Ministry of Fisheries & Aquaculture Development (MoFAD), is located in the Ashaiman Municipality of Ghana. The demonstration centre was established by Dr. Kwame Nkrumah, Ghana's first president, in the early 1960s. The core mandate of the center is to train persons who want to venture into fish farming. Extension delivery services are also provided to existing fish farmers. Furthermore, the centre produces for sale fingerlings of catfish and Nile tilapia. This is complemented with after-sales supervision to assess the performance of the fingerlings.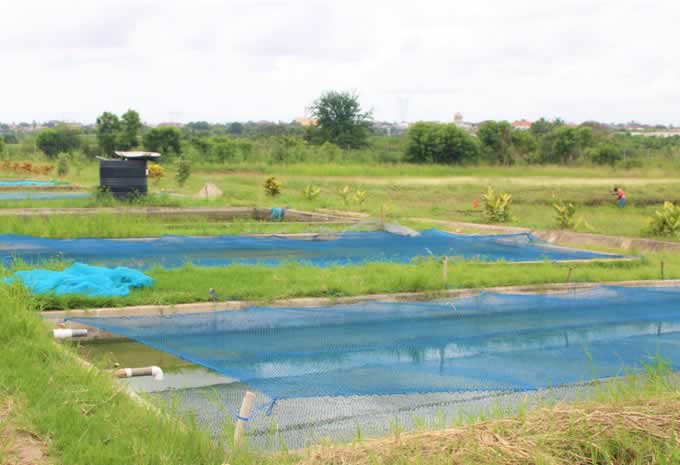 The team was warmly received by the farm manager, Madam Eleanor Aryee, who explained the center's mandate and operations. She took the team around the center and the facilities present. The center is equipped with brood stock (for breeding purposes) and hatcheries (for the development of eggs into fingerlings). The centre gets its water from the Ashaiman reservoir situated a few meters away. As part of the center's integrated fish farming system, the center releases its water to adjoining rice (and other crops) farms for irrigation and fertilization (due to the water's nutrient load).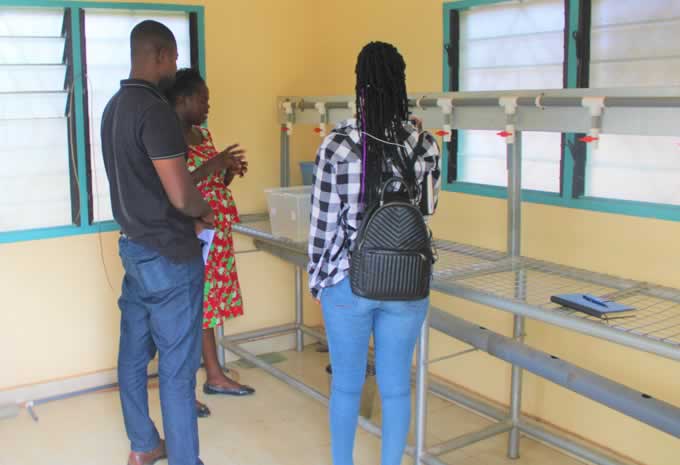 Insights gained from the tour will be used in advancing CDO's fisheries programming. CDO intends to promote aquaculture as a tool to deflecting pressure on marine stocks – currently facing a near collapse.