The EU-funded Power to the Fishers (PTF) project has established an agreement with the Centre for Coastal Management (CCM), of the University of Cape Coast, towards the enrolment of Master's students as PTF student researchers.
In a meeting at the Department of Fisheries and Aquatic Sciences (DFAS) held on Friday, 20 November 2020 officials of CDO (led by the PTF project manager) and officials of CCM (led by the director of the Centre) discussed and agreed on the modalities for funding students' research in the PTF thematic areas. This will culminate in the signing of a memorandum of agreement between the two parties.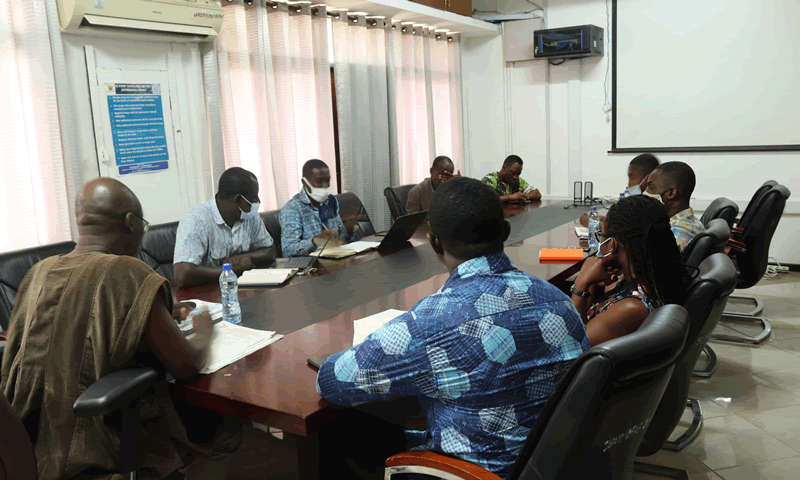 The partnership is in line with PTF's contribution to knowledge on fisheries management and the documentation and dissemination of project outcomes for learning and scaling. The project will award five scholarships for postgraduate research in areas of fish post-harvest (practices, technology adoption, and profitability assessments), climate resilience, and environmental protection (mangrove resource conservation) in Ghana's coastal areas.