The Green Entrepreneurs Program (GREP) under the Coconut Waste Project has commenced basic training for targeted beneficiaries within the project area. The basic training commenced on the 16th of August, 2021, and will run through to 20th August, 2021. The objective of the GREP is to empower youth, young women and, People with Disabilities (PWDs) within the La Nkwantanang-Madina Municipality to leverage on the socio-economic opportunities created by the Coconut Waste Project.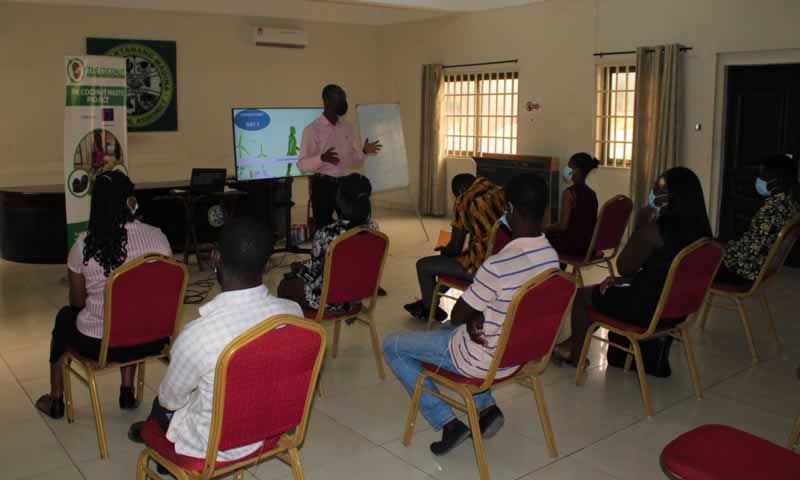 The basic training will equip the beneficiaries with basic life skills to tackle real-life problems. These skills include skills to set and track SMART goals, leadership skills, Adaptive thinking, problem-solving skills, and stress management skills among others. In addition, participants were made to understand the concepts of climate change, circular economy, and green economy. Understanding these concepts will help the beneficiaries to appreciate the importance of the Coconut Waste Project and guide them in their quest to become successful entrepreneurs in the green sector.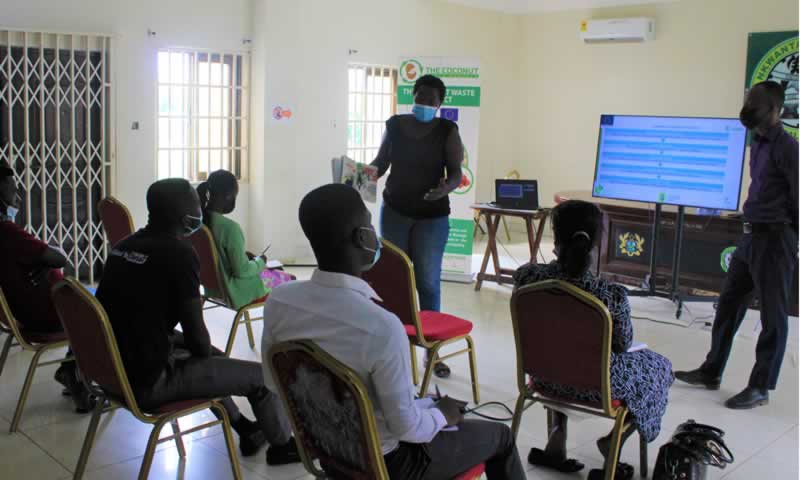 The Advanced Employability and Entrepreneurship training is expected to commence after the basic training. The GREP is expected to empower 200 youth, young women, and PWDs within the La Nkwantanang Madina Municipal Assembly.