The Coconut Waste Project (COWAP), funded by the European Union (EU) has commenced the facilitation of life insurance for coconut vendors. This is part of the steps towards achieving the project's objective of enhancing the socio-economic resilience of the project beneficiaries. The exercise involved the sensitization and registration of beneficiaries onto savings, life insurance, and pension schemes.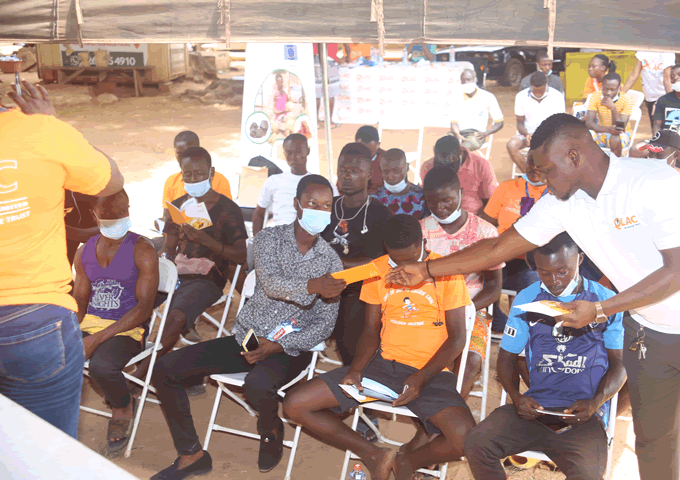 The sensitization and registration took place on the 5th December 2021, at the Madina Municipal Assembly office. Prior to the sensitization and registration exercise, the project team had a meeting with Quality Life Assurance Company (QLAC) to discuss the various life insurance packages convenient for the coconut vendors. The selected social protection services were on the back of the findings of the COWAP baseline survey. The baseline survey revealed that a significant number of coconut vendors within the La-Nkwantanang Madina Municipality did not have any form of insurance such as a pension, savings, or life insurances. In line with the project's objective, the project team in collaboration with QLAC organized sensitization and registration exercise on savings and life insurance packages for the project beneficiaries.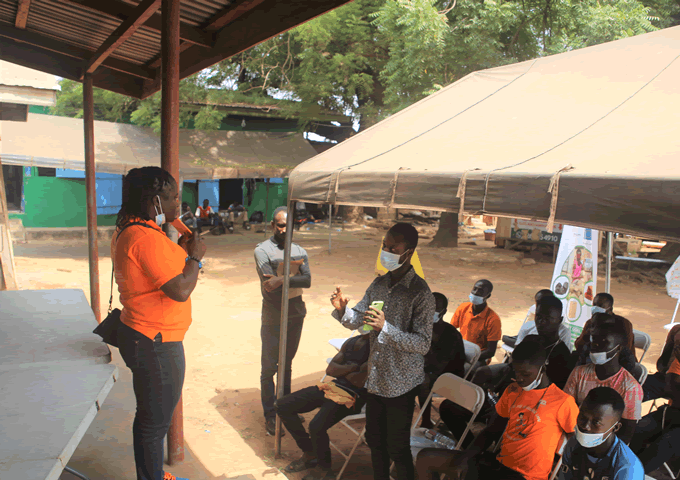 The project team sensitized the coconut vendors on the benefits of signing onto social protection services including life insurance schemes. Following the sensitization, the officials from QLAC educated the coconut vendors on the various packages, schemes, subscription modalities, and terms and conditions. Interestingly, the participants were very interactive and asked questions regarding some of the insurance packages.
After the sensitization and education, the coconut vendors took turns to register onto various packages. Some of the vendors took the opportunity to register their spouses and children. At the end of the exercise, the officials from QLAC registered 32 coconut vendors who were interested in the various insurance schemes such as the educational policy for children, funeral policy, and personal saving policy.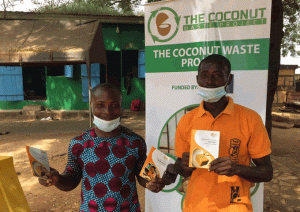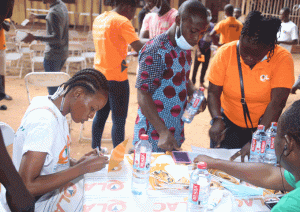 The registration of the coconut vendors within the La-Nkwantanang Madina Municipality onto social protection services (NHIS, credit, insurance, and pension) is expected to span throughout the 4-year duration of the Coconut Waste Project.