CERATH Development Organization is implementing the COVID-19 Resilience project in the Northern Region of Ghana. With the COVID-19 pandemic affecting major businesses in Ghana, Micro, Small and Medium enterprises led by women in rural communities are also struggling to keep their businesses running. In view of this, CERATH Development Organization (CDO) has commenced the implementation of the COVID- 19 Resilience Project in the Tolon and East Gonja district of Ghana. The project is supported by the Rockefeller Philanthropy Advisors through the Shine campaign.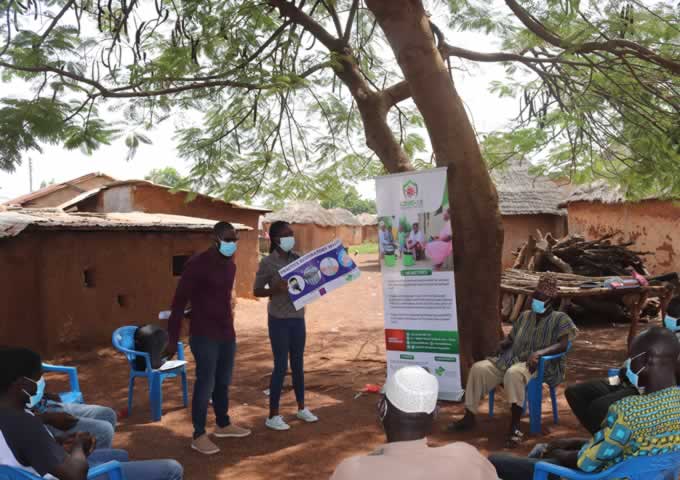 The COVID-19 Resilience project seeks to enhance the resilience of women and women-led micro businesses against the impact of COVID-19. Although COVID-19 seems to be loosening its grip, the economic fallout lingers in some sectors of the economy. The project was established as a health and economic response against the impacts of COVID-19, especially in the Northern Region of Ghana.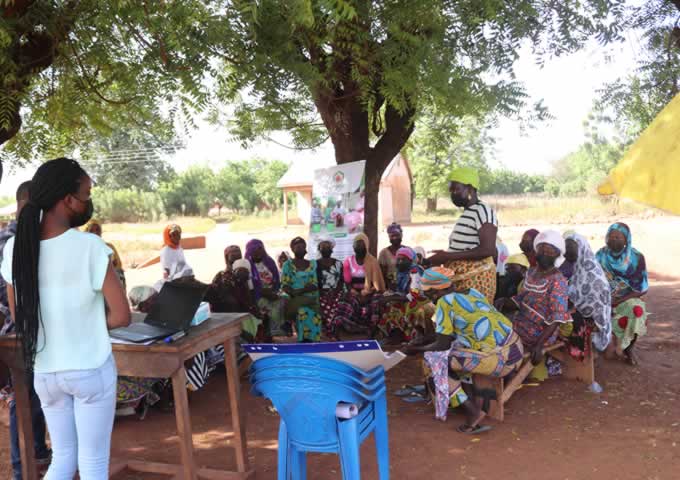 The project is focused on promoting the usage of clean energy technology among women, empowering local community-based organizations (CBO) and faith-based organizations (FBO) to undertake a series of public education on risks and preventive measures against covid 19. The project will also support women-led energy enterprises with personal protective equipment (PPEs) and modern techniques to increase their market reach. Through the CBOs, CDO intends to broadcast the message of the spread of coronavirus, debunk myths and increase the awareness and education of getting vaccinated against the coronavirus.
The project team has commenced engagements with the traditional leaders, selected women groups, and CBOs in the project districts. During these preliminary community entry activities, the groups have expressed their commitment to welcoming the project to their respective communities.