The ratio of extension officers to farmers in Liberia's Southeast ranges between 1: 15000–30000, This results in minimal assistance and inadequate training on good agricultural practices (GAPs) for farmers.  CASTRAP baseline survey conducted in 2021 in the Liberia Southeast counties revealed that the majority of the farmers had no idea about the true sizes of their farms and could not estimate their yields. Due to this, they are not able to plan their production nor estimate their expected income.
To promote good agricultural practices amongst farmers, the project team led by the Agronomist, Mr. Dans Johnson organized a series of training for the farmers on-farm measurement and yield estimation. The training was centered on an on-farm competency-based approach to ensure that farmers gain hands-on experience in the process. The farmers were also educated on how to manually measure their farmlands using a tape measure and a smartphone using the "Field Area" software, as well as how to calculate their expected yields.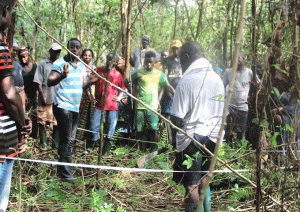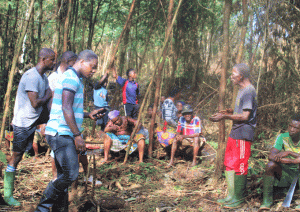 Additionally, the project team introduced the farmers to a new farm tool named simple harvester, which is 30% more efficient than their current harvesting practices. The farmers expressed their excitement in the discovery as they are unable to harvest their produce during the dry season due to the hardening of the soil.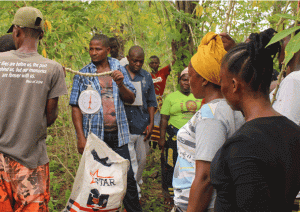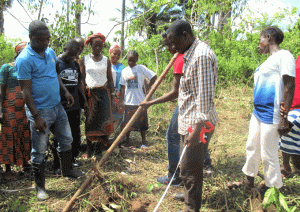 At the end of the activity, a total number of 494 farmers, including 311 women, belonging to 12 farmer associations across the 5 project counties were trained on on-farm measurement and yield estimation. This training is expected to continue in the next round of GAPs training to educate additional 500 farmers. Overall, 1500 farmers are expected to be trained on this module.