The daily average volume of coconut husk waste generated by coconut vendors within the La Nkwantanang-Madina Municipality is about 18 tons, according to the Coconut Waste Project baseline report, 2021. In urban cities such as Accra and Kumasi, there is a major challenge of solid waste management grappled by the metropolitan, municipal, and district assemblies. These challenges range from the indiscriminate disposal of plastics to organic waste such as papers and food. Part of the solid waste generated within urban cities, especially in the Southern part of Ghana, is coconut husk waste. Apart from Tamale, metropolises such as Accra and Kumasi metropolitan assemblies generate higher solid waste. On average, metropolises generate 0.63 kg of waste per person per day, while municipalities generate 0.40 kg per person per day, and 0.28 kg for district assemblies.
The responsibility of sustainable disposal of coconut husk is heavy on coconut vendors. This is as a result of the absence of the requisite infrastructure to safely manage coconut waste at their level. Moreover, there has not been enough private and public sector investments in transforming coconut husk into useful products.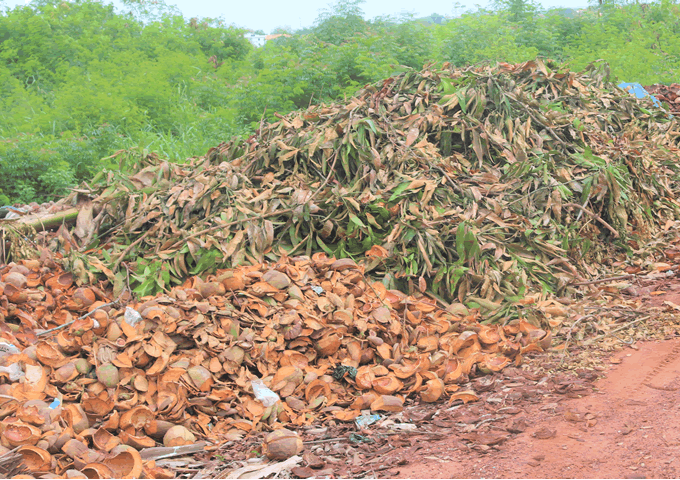 In view of this, many coconut vendors dispose their waste indiscriminately at inappropriate places such as markets, roadside, bushes, and in gutters. Some food vendors also choose to burn the coconut waste husk as a source of fuelwood, which contributes to the release of greenhouse gases such as carbon dioxide into the atmosphere. This indiscriminate disposal of coconut husks also contributes to drainage obstruction, flooding, and sometimes leads to fire outbreaks. Some community folks also use the husk to fill potholes created on roads in some urban communities in Accra. The world is at the time where the rate and magnitude of climate change is of serious concern to all. Yet some human activities which threaten climate security continue to be on the rise, locally and globally.
For many Ghanaians, the coconut husk is mere waste (borla), however, it has significant value addition. Cocopeat, for example, is produced from coconut husk. It has been proven to serve many purposes such as nursing seedlings, bedding plants, planters, gardens, greenhouse farming and large-scale tree planting. A baseline survey conducted by the Coconut Waste Project (COWAP) revealed that there is a growing market for cocopeat in Ghana.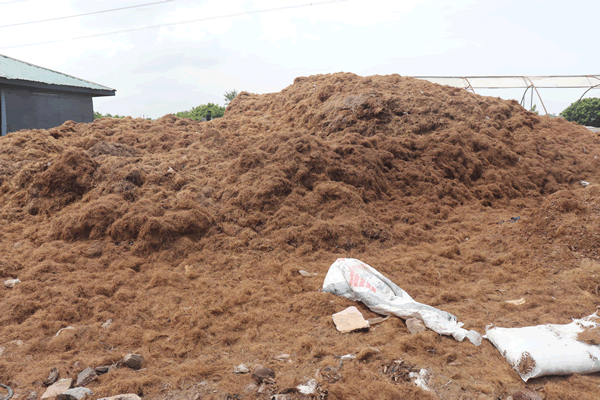 The baseline report also indicated that key end-users for coconut waste value-added products include market actors in the mining sector, hospitality sector, and the agricultural/forestry sector. These actors consist of medium to large scale companies that rely on coconut waste value-added products in their line of activities. The hospitality industry serves as a market for coconut value-added products such as coconut waste paper bags and charcoal briquettes. Many of the companies in the hospitality industry including shops, malls and restaurants rely mostly on the use of paper bags for packaging their products. This is their contribution to promoting a healthy and green environment. Besides, at a time when unemployment is skyrocketing in the country, the aggregation of coconut waste husk will be a good source of employment for the youth.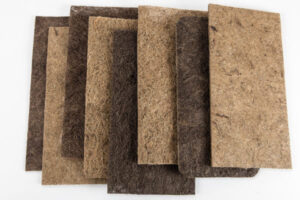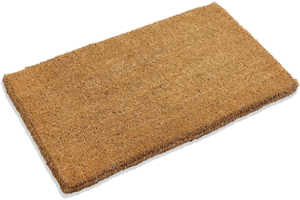 Generally, part of the failure to leverage solid waste in Ghana is due to the perception associated with this waste. The perception is that waste is bad and has no usefulness beyond its mere existence. However, with much awareness creation, knowledge dissemination, and private and public sector supports, urban-solid waste could be leveraged to create innovations that will serve local communities and the world at large.
CERATH Development Organization is implementing the European Union funded Coconut Waste Project which seeks to promote a green-circular economy and create livelihood opportunities through value-addition to coconut husks waste in the La Nkwantanang-Madina Municipality.