Extension service provision to farmers remains low within the agriculture landscape of Liberia. It is however important that any extension service training makes room for farmers to actively participate in the process involved in knowledge sharing and technique acquisition.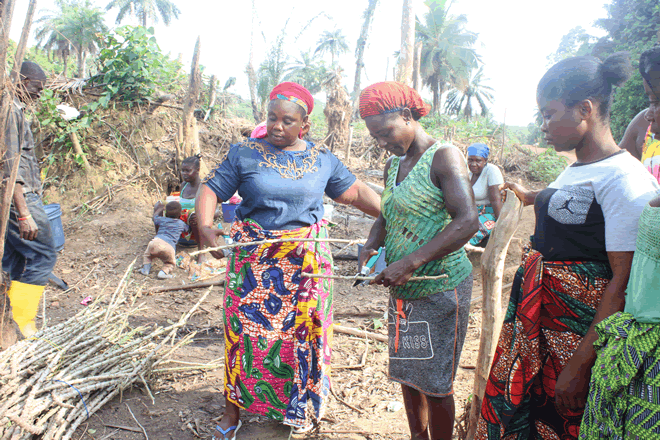 For farmers engaged in cassava production in the South East of Liberia, The Cassava Transformation Project (CASTRAP) has adopted the farmer field school approach in training these farmers on various farming techniques. The benefits from this approach cannot be underestimated, as it provides farmers the opportunity to actively participate in setting up nursery sites, establishes a sense of ownership of the techniques, and gradually enhances knowledge dissemination amongst these farmers.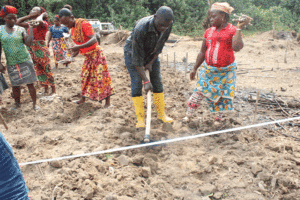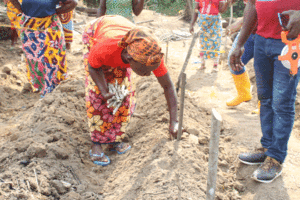 CASTRAP team, together with the Central Agriculture Research Institute (CARI), and the Ministry of Agriculture (MoA), has established demonstration and nursery sites to train farmers on diverse farm practices for cassava production. The farmer's field school approach included training on ridges & mounds, planting distance, and flatbed planting methods. So far, the project team has trained 150 farmers, including 46 women and 84 youth from the 'Green Life' and 'Panama Women for the Future' farmers associations. The project team's target is to train approximately 870 farmers in its project landscape.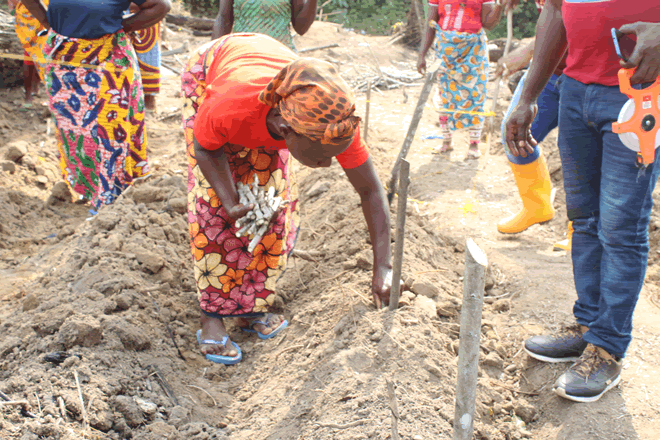 A key component of the training was the introduction of cassava-legume intercropping to farmers. In traditional planting activities, farmers, most often than not, do not incorporate legumes with their main crops. Through this project activity, cassava farmers were made to understand the benefits of intercropping, as it can improve soil fertility resulting in higher yields. At the end of the training, the cassava farmers were ecstatic and poised to feature the techniques learnt in their farming practices.